Indira Ekadashi Vrata/Ekadashi Shraddha/World Peace Day / World Alzheimer's Day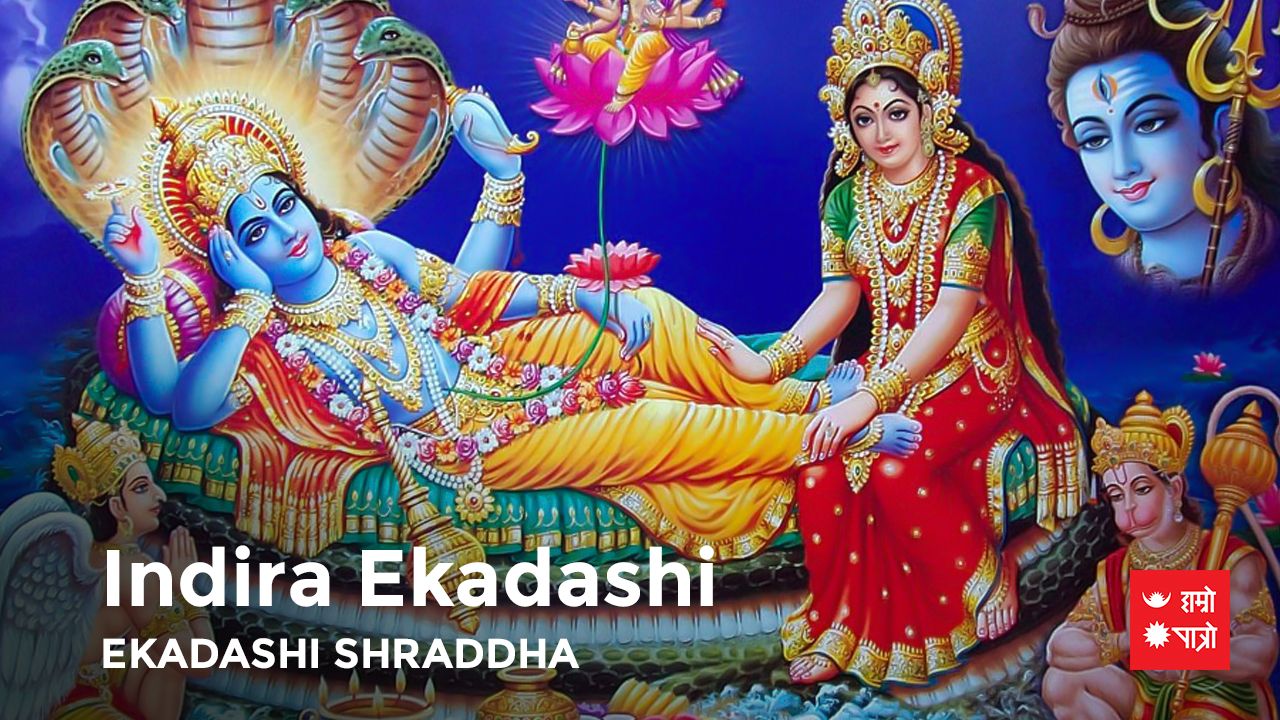 What is Ekadashi?
The eleventh day of the calendar is called Ekadashi. After the full moon and after the new moon, Ekadashi comes twice a month. The Ekadashi after the full moon is called Krishna Paksha Ekadashi and the Ekadashi after Aunsi is called Shukla Paksha Ekadashi.

Indira Ekadashi and its importance
The Ekadashi of Asoj Krishnapaksha is called Indira Ekadashi and welcome to the Indira Ekadashi for this year. On the day of Indira Ekadashi, it is customary to worship Vishnurupa Shaligram and make the Shaligram bath in the holy Panchamrit. Taking the vrat of Indira Ekadashi is believed to destroy all sins. According to Hindu tradition, Indira Ekadashi is an Ekadashi within Sohrashraddha, so all the ancestors attend salvation when one observes the brat. Listening to the story of Indira Ekadashi result supreme divine outcome.

Vratkatha of Indira Ekadasi
According to the mythology, in the Satyayuga, there was a kingdom of a majestic king named Indrasen in the city of Mahishmati. These royals, including their sons and daughters, were full of wealth and were undefeated with their enemies. One day, while the Rajya Sabha of King Indrasen was going on, Maharshi Narad Rishi arrives. When Narad said that he had met Indrasen's father in Yamaraj's Rajya Sabha one day when he reached Yamalok and brought his message, the glorious King Indrasen was amazed at how his father, full of religion, knowledge, and charity, reached Yamalok instead of Swargalok. Narad explained in detail. According to Narad, Indrasen's father was unable to fulfill the patriarchal Indira Ekadashi brat and got left it in the middle towards his attainment of salvation and integration with the supreme entity. After the sage Narad told him so much, King Indrasen observed the fast of Ashwin Krishnapaksha's Indira Ekadashi, this helped his father's soul in its pursuit of salvation.

In some communities, on this Ekadashi day, they worship Lord Vishnu with incense lamps and feed cows with fruits. It is believed that one should not sleep on the day of Indira Ekadashi. That is why people spend their days after Ekadashi vrat by chanting hymns.

Ekadasi Shradhha
As this Ekadashi is largely related to Pitri udhhar, the shraddha karma of the deceased on this Ekadashi tithi is performed today. May they all find their way to the integration with the supreme entity.

World Peace Day | World Alzheimer's day 2022 " Know Dementia, Know Alzheimer's"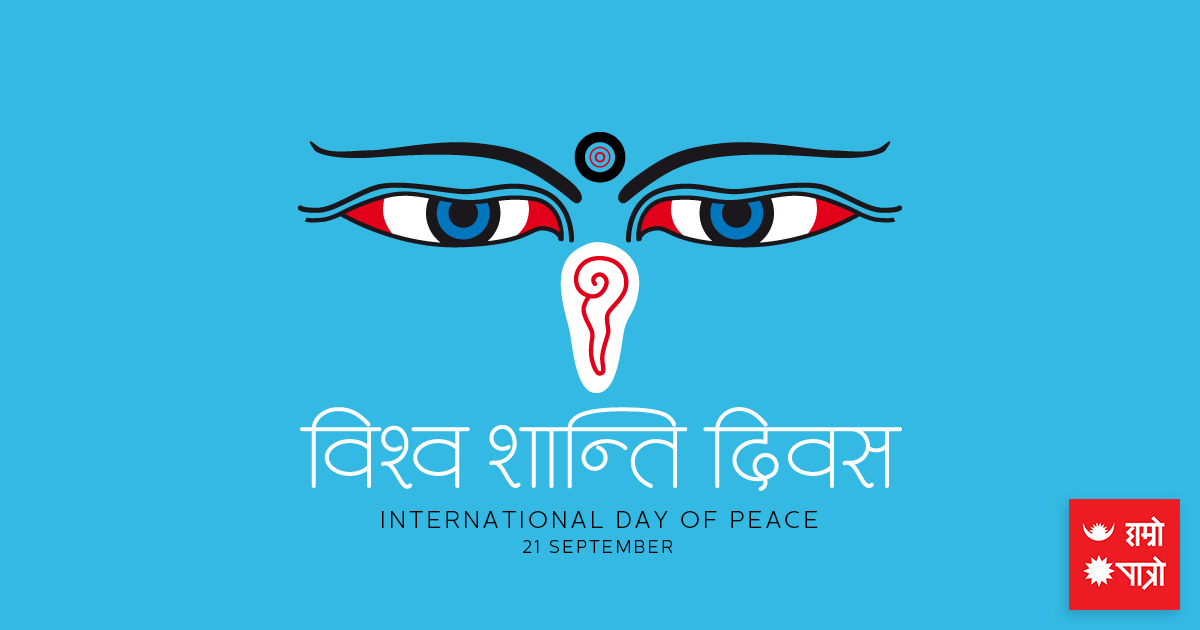 World Peace Day
सर्वे भवन्तु सुखिनस्,
सर्वे सन्तु निरामया,
सर्वे भद्राणि पश्यन्तु,
मा कश्चिद् दुखभागभवेत्,
ॐ शान्तिस् शान्तिस् शान्तिस्

That is, may all be happy, may all be able to recognize good. May all be healthy and may no creature suffer. Present this psalm of peace from 'Upanishad', with the wish of world peace.

2022 Theme: End racism. Build peace.
Each year the International Day of Peace is observed around the world on 21 September. The UN General Assembly has declared this as a day devoted to strengthening the ideals of peace, through observing 24 hours of non-violence and cease-fire.
But achieving true peace entails much more than laying down arms. It requires the building of societies where all members feel that they can flourish. It involves creating a world in which people are treated equally, regardless of their race.

Background:
The International Day of Peace ("Peace Day") is observed around the world each year on 21 September. Established in 1981 by unanimous United Nations resolution, Peace Day provides a globally shared date for all humanity to commit to Peace above all differences and to contribute to building a Culture of Peace.

Wishing peace from a country where the Buddha was born, where many countries have expressed their desire for peace in the form of a chaityas at Lumbini, where the World Peace Stupa stands above Baidam Lake and giving the world a dimension of silken love and peace, whose people are famous around the world for peace and friendship. And where Mount Everest touches the sky spreading the air of peace all over the world.

World Alzheimer's day 2022 "Know Dementia, Know Alzheimer's "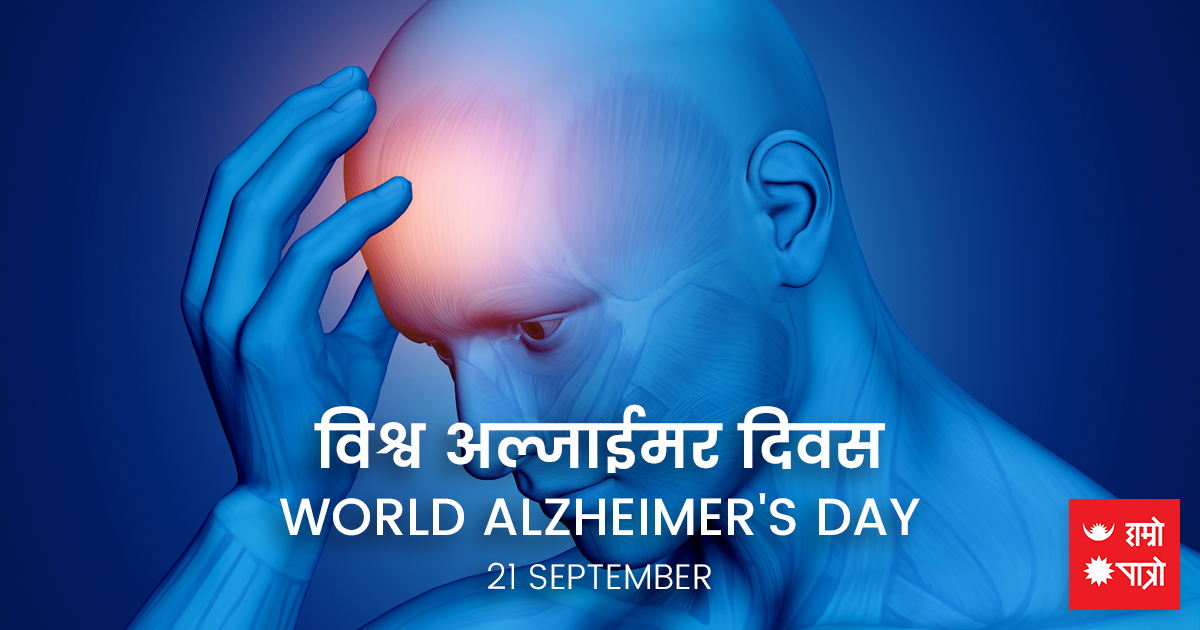 What is Alzheimer?
Alzheimer's is a type of dementia that affects a person's natural memory, behavior, and expression. It is a disease of the nervous system. Initially, the symptoms of Alzheimer's appear as emotional and behavioral changes, and later Alzheimer's can lead to a complete loss of memory.

About 70 percent of the causes are hereditary, while other causes include hypertension, severe head injuries, and depression. Extremely busy lifestyles and lack of time for yourself, stress, obesity, and lack of physical exercise also increase the risk of Alzheimer's. It is almost impossible for a person with Alzheimer's disease to return to normal even after long-term treatment. To fight Alzheimer's disease, we all need to make some improvements in public awareness and lifestyle. Daily exercise, a balanced diet, a normal lifestyle, balanced expectations from life, and daily yoga practice can help prevent Alzheimer.

If any of us understand that Alzheimer's only occurs in old age that may not be entirely true. Such diseases seen and read-only in movies and stories can come into our own lives due to our helter-skelter. According to a 2015 study, there are about 30 million Alzheimer's patients worldwide, and the number may have increased, but no new study report has been released. World Alzheimer's Day is celebrated on September 21 of each year to raise public awareness of such issues. September is also celebrated as the month against Alzheimer's. Let's all be aware of this disease.

Suyog Dhakal