Effortlessly Send Money to Nepal in Just Seconds!
Experience the ease of instant money transfers to Nepal with Hamro Patro Remit, your reliable partner for all your remittance needs. Providing an affordable and straightforward solution for sending money to your loved ones in Nepal from the USA, we ensure you won't need an additional app, keeping your phone clutter-free. With the most competitive rates available, start using Hamro Patro Remit today for efficient and cost-effective transactions!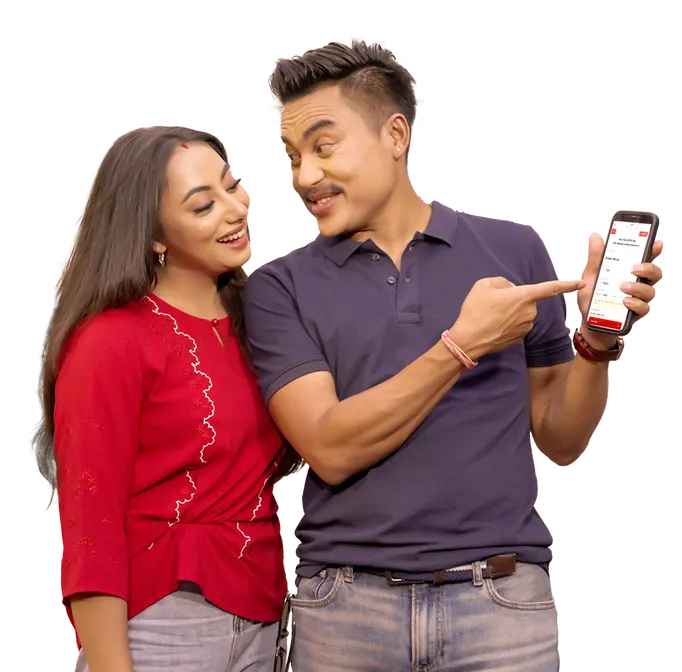 How it Works?
Experience Easy and Secure Money Transfers in Just a Few Clicks!
Specify Transfer Amount
Begin by entering the amount you wish to send in the designated section. The system will promptly display the current exchange rate, our platform's fees, and other relevant details.
Provide Sender and Recipient Information
Fill in comprehensive details about the sender and the recipient, including the respective addresses and other necessary information.
Select Your Payment Method
Key in your preferred payment information, whether it's your credit card or banking details, to facilitate the transaction.
Review and Confirm the Transfer
Take a moment to double-check all transaction details. This is the final stage, where adjustments can be made before confirming the transfer.
Monitor Your Transfer
Upon completion, click the 'Finish' button. Your transaction can be tracked anytime by logging into the Hamro Patro Remit system, providing real-time updates on your transfer status.
Why choose
Hamro Patro Remit?
Experience hassle-free money transfers with just a few clicks!
Affordable Fees
Hamro Patro Remit offers competitive fees for transactions, setting us apart from other money transfer services in the market.
Secure & Dependable
Hamro Patro Remit prioritizes security and reliability as a trusted household name, allowing you to send money directly to a bank account confidently.
Quick & User-Friendly
Our platform makes it easy to complete transactions in just a few simple steps, with transfers processed almost immediately. Simply log in to our app or website and follow the straightforward instructions.
Extensive Network of Partner Banks
Our collaboration with a wide range of partner banks ensures seamless money transfers to your family and friends. They're likely to have an account with one of our affiliated banks, making the process even more convenient.
Looking to Bring Joy to Your Loved Ones in Nepal?
Begin your journey of money transfer with Hamro Patro Remit today. Send Money to Nepal
Send money to Nepal
Discover How to Send Money with Hamro Patro Remit
We've made the process of transferring money to Nepal quick, user-friendly, and secure. Regardless of your chosen method, it's just a few easy steps away to complete your transaction with us. Take a look at our instructional video below to begin your journey.
Elevate Your Transaction Experience with Free Tier Upgrades
Tier upgrades are absolutely free and are designed to help you enjoy more flexibility and convenience with your money transfers. We need this information to be implemented to ensure compliance with regulatory standards, thereby safeguarding your transactions.
Tier 1
Limits
Per Transaction Limit: USD $1,000
Per Day Limit: USD $1,000
Fifteen days Limit: USD $2,999
Monthly Limit: USD $2,999
Half yearly Limit: USD $5,000
Required Information
Personal Information
Address Information
Tier 2
Limits
Per Transaction Limit: USD $2,999
Per Day Limit: USD $2,999
Fifteen days Limit: USD $2,999
Monthly Limit: USD $6,000
Half yearly Limit: USD $9,999
Required Documents
Government ID (License/US Passport/US Citizenship)
Tier 3
Limits
Per Transaction Limit: USD $9,999.99
Per Day Limit: USD $25,000
Fifteen days Limit: USD $50,000
Monthly Limit: USD $50,000
Half yearly Limit: USD $100,000
(If we are not able to verify the provided information electronically, we may request additional documentation. Our dedicated support team will make contact with you if any further information is required)
Send money directly to our partner banks in Nepal
Our transfer process is low touch, sit back and relax
Send money to Nepal
Our happy customers say it all
Send money with a few clicks! Fast and Secure
Hamro Patro Remit has made my life so much easier through fast and secure transactions and exceptional Customer Support. Highly Recommended!
I couldn't be more happier with their low fees and high exchange rates. Their user-friendly platform makes the process a breeze. Thank you, Hamro Patro Remit!
Hamro Patro Remit revolutionizes remittance with seamless, swift transactions for Nepalese families. Extensive partner bank network & service. Unmatched choice for me!
Among various money transfer options I used, Hamro Patro Remit stands out. Clear dedication to customers, making it my trusted and satisfying choice.
Safely send money online to our partner banks
Send money with a few clicks! Fast and Secure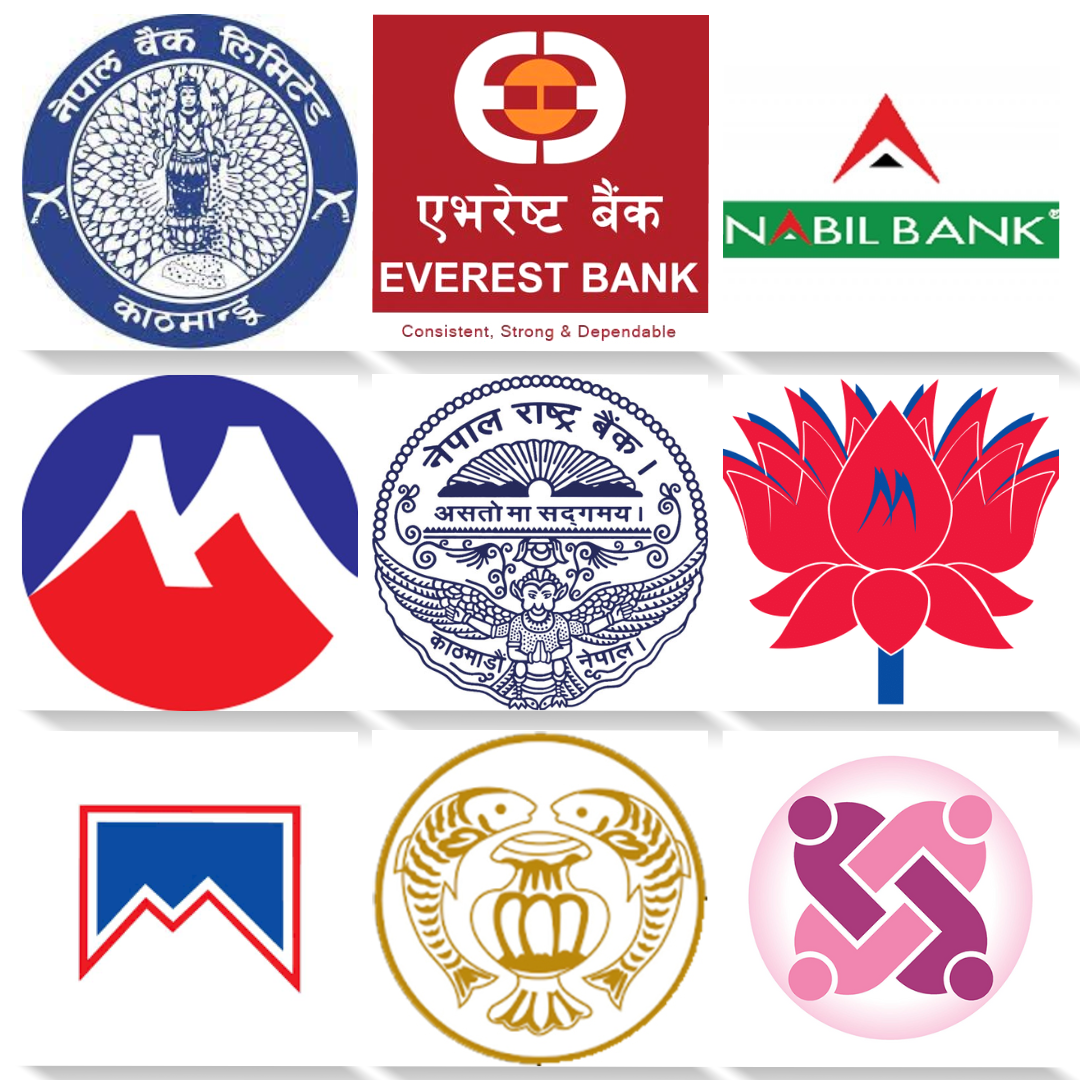 And Many More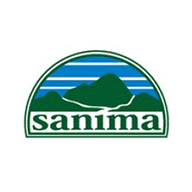 Sanima Bank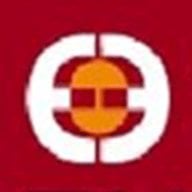 Everest bank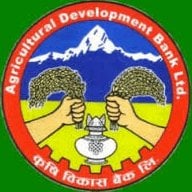 Agricultural development bank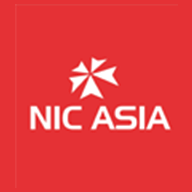 NIC ASIA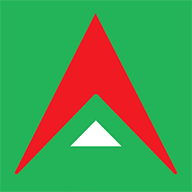 Nabil Bank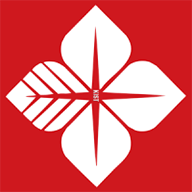 Prabhu Bank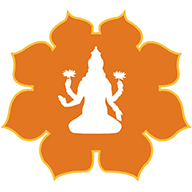 Laxmi Sunrise bank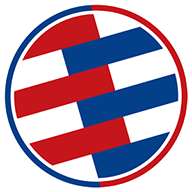 Global IME Bank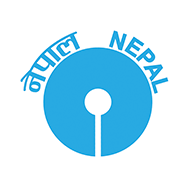 Nepal SBI Bank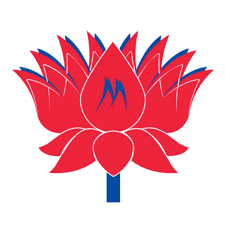 NIMB Bank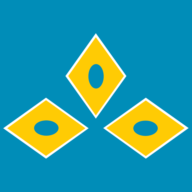 Kumari Bank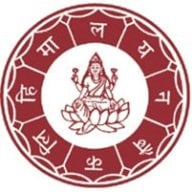 Himalayan Bank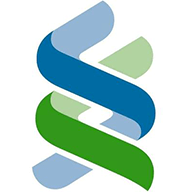 Standard Chartered Bank
NMB Bank
Frequently asked questions
Is Hamro Patro Remit secure and reliable for sending money to Nepal?

Hamro Patro Remit is a secure and reliable platform for sending money to Nepal. We prioritize the safety and security of your transactions and personal information. Our platform employs advanced encryption technology and adheres to international standards to protect your transactions. Additionally, we are the most popular online services, which further establishes our commitment to reliability and trustworthiness.

How do I create my remit profile?

It's quick and easy to sign up and start using Hamro Patro Remit. To secure your fund transfer, you need to create an account by providing your identification details, such as name, address, phone number, and date of birth. Please provide accurate information based on your government-provided I.D. cards, such as your driving license and or state I.D. The profile will be verified within a few minutes if all the information's correctly filled up. Please contact us at 775-600-1040 if you have a problem during profile setup.

Why is there a limit on sending money to Nepal through Hamro Patro Remit?

The limit on sending money through Hamro Patro Remit exists to ensure your transactions' safety and security and comply with international regulations. Financial authorities impose these limits to prevent money laundering, fraud, and other illegal activities. Hamro Patro Remit adheres to these regulations to maintain the trust and safety of our customers.

I want to send money to Nepal fast. How can I ensure faster delivery through Hamro Patro Remit?

Hamro Patro Remit offers different delivery options to cater to the varying needs of our customers. To ensure faster delivery, choose our Instant Transfer option, which allows recipients to receive the funds within minutes. Please note that the transfer speed may still be subject to factors such as the recipient's bank processing time, public holidays, and weekends. However, we continually work towards offering the fastest and most efficient service possible.

Why is submitting personal information necessary when using Hamro Patro Remit?

Submitting personal information is essential for :

Compliance with regulatory guidelines, including Know Your Customer (KYC) requirements, to prevent illegal activities.
Ensuring transaction security by verifying your identity and protecting against unauthorized transactions.
Providing efficient customer support by accurately identifying you when assistance is needed.
Hamro Patro Remit safeguards your privacy and personal information using advanced encryption technology and strict data protection policies.

Why is my transaction not delivered to the receiver?

Your transaction will not be delivered to the receiver's bank account if:

The receiver's account number or account name is incorrect
The receiver's account is in dormant status
The transaction is funded from an account that is not in your name.
The receiver is a business entity or organization.
Hamro Patro Remit will initiate the refunds for the failed delivery. The refunded amount will be reflected in your bank account or debit card within 5-6 business days.

How do I fund my transactions? Do you accept cash?

You can fund your transactions using your U.S. bank accounts or debit cards. Once you signup, please link your bank account or debit card with the Hamro Patro Remit profile. To connect your bank account, you need to log in to your bank account using the bank credentials. Once the bank is linked, you can easily fund your money transfer.

We don't accept cash. Hamro Patro Remit is a 100% digital remittance platform. With digital remittance, we can offer you and your family low fees and more value.

Why do I have to submit my personal information?

Your personal information is secure with us. We use your information and documents to verify that it is you and to confirm if the entered details are correct. Also, we need to comply with laws & regulatory obligations and protect your account from scams and fraud.

How do I increase my sending limit?

You can only send up to $1000 daily when you first sign up. You can increase your sending limit by upgrading your account tier. There is no fee to upgrade your account; you just have to provide us with a copy of your photo identification, such as a driver's license or a valid state ID. You must submit photos of both sides of your I.D. with all four corners visible. Ensure you take your I.D. photos on a plain background with no blur or flashlight, and the picture must be flat. The guidelines for taking I.D. images:


Use a plain white or off-white background
Take color photos without using filters and effects
Make sure all four corners of the ID are visible
Don't use flash, and make specific images are not blurred
Submit pictures of both the front and back of the ID

Once you submit the form, your request will approve your request for Tier 2 upgrade for your account within 1-2 business days. Your new tier can send high-value transactions to your friends and family in Nepal.

Why is my transaction on hold with Hamro Patro Remit?

Your transaction might be on hold when sending money to Nepal through Hamro Patro Remit due to::

Verification process: Additional verification might be needed for certain transactions to ensure safety and security, such as confirming your identity or payment method.
Regulatory Compliance: Hamro Patro Remit adheres to strict guidelines to prevent illegal activities, and transactions might be temporarily on hold for compliance checks.
Technical issues: Technical difficulties can cause delays or holds, and we work diligently to resolve these as quickly as possible.
Balance check issues: Transactions may be held if an automatic balance check cannot be performed, possibly due to bank service issues or account information discrepancies.
If your transaction is on hold, our customer support team will promptly communicate with you to provide guidance and assistance. We strive to resolve any issues quickly to ensure a smooth and seamless money transfer experience.

Is Hamro Patro Remit reliable, safe and secure?

Hamro Patro is a trusted name in the Nepali community. More than ten million Nepali worldwide uses Hamro Patro. The remit is our latest service, and we are committed to providing a reliable service. Our company is well-driven by strict policies and procedures, ensuring the system is safe and secure.

Why is my transaction canceled?

Transactions may get canceled when your bank account doesn't have enough balance to cover the transaction. In addition, if we notice any suspicious activity on your account, your transaction may get canceled.

Can I cancel transactions on Hamro Patro Remit when sending money to Nepal?

Yes, you can cancel transactions on Hamro Patro Remit. To do so, be sure to get in touch with our customer support team immediately to initiate the cancellation process. Remember that transactions can only be canceled if the funds have not been delivered to the recipient. If the transaction has already been completed, it cannot be reversed.

What are the cancelation and refund policies?

You may cancel the transaction within 30 minutes if the fund has not already been deposited into your receiver's account. After 30 minutes, please contact our support team for cancellation. For canceled transactions, a refund will be provided if money has not been deposited to your receiver. We also issue refunds when the receiver's bank account is not correct or for any other reason the delivery fails. The refunded amount will be reflected in your bank account or debit card within 5-6 business days.

Can I send a large amount of money from Hamro Patro Remit?

You can send up to $25,000 per day and $100,000 semi-annually. For that, you need to upgrade your account tier to level 3. To upgrade your account to level 3, you need to provide a source of income and submit your social security number. As proof of income, you can either submit recent bank statements or your current paycheck with a minimum of $3K monthly income. The bank statement should include transactions of the deposit from your employer.
For further assistance or any additional questions regarding sending money to Nepal with Hamro Patro Remit, please visit our website or contact our customer support team. We are here to help you make your remittance experience seamless and secure.
Hamro Patro Remit
Hamro Patro has time and again introduced a lot of new features to cater to varied needs of our users Hamro Patro now launches Hamro Patro Remit, which is a remittance service for people living abroad and willing to send money to Nepal at minimal service fees and easily. Hamro Patro Remit is on extended service of Hamro Patro and can be used by users of the app by simply logging in to their account on the Hamro Patro portal from USA.
Send money to Nepal paying lowest fee
Track payment transfer progess smoothly
Send money to Nepal