International Day of Sign Languages/Pradosh Vrata/Trayodashi Shraddha/ Magha Shraddha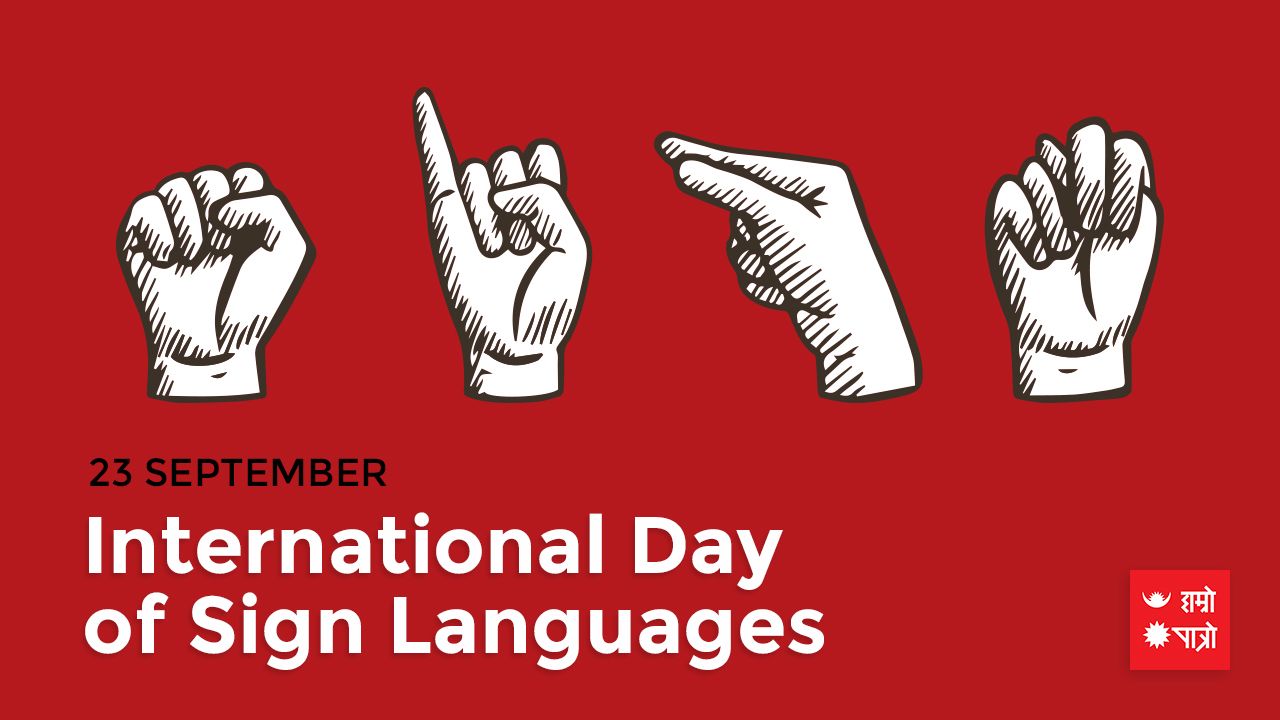 The proposal for the Day came from the World Federation of the Deaf (WFD), a federation of 135 national associations of deaf people, representing approximately 70 million deaf people's human rights worldwide. The resolution A/RES/72/161 was sponsored by the Permanent Mission of Antigua and Barbuda to the United Nations, co-sponsored by 97 United Nations Member States and adopted by consensus on 19 December 2017.

The choice of 23 September commemorates the date that the WFD was established in 1951. This day marks the birth of an advocacy organization, which has as one of its main goals, the preservation of sign languages and deaf culture as prerequisites to the realization of the human rights of deaf people.
The International Day of Sign Languages was first celebrated in 2018.

Theme 2022
Sign language unites us
The International Day of Sign Languages is a unique opportunity to support and protect the linguistic identity and cultural diversity of all deaf people and other sign language users. During the 2022 celebration of the International Day of Sign Languages, the world will once again highlight the unity generated by our sign languages. Deaf communities, governments and civil society organizations maintain their collective efforts - hand in hand - in fostering, promoting and recognizing national sign languages as part of their countries' vibrant and diverse linguistic landscapes.

According to the World Federation of the Deaf, there are more than 70 million deaf people worldwide. More than 80% of them live in developing countries. Collectively, they use more than 300 different sign languages.

Sign language in Nepal
Although the Deaf School was established in Nepal in 2023 B.S, the technical campaign of Nepali Sign Language started only in 2045 B.S. Before 2045, in Deaf schools, spoken language was used and the use of sign language was banned. At present, 3 thousand 800 words of Nepali Sign Language have been approved and half of them have been included (published) in the dictionary. The remaining words are gradually being added and approved.

Hundreds of countries in the world have created symbolic words following the traditions and culture of their respective countries. Even if a country has more than one sign language for the same word due to the geographical location of that country, it can be understood by all deaf people nationwide. Even in Nepal, due to geographical diversity, some words are used in more than one sign language.

Pradosh Vrat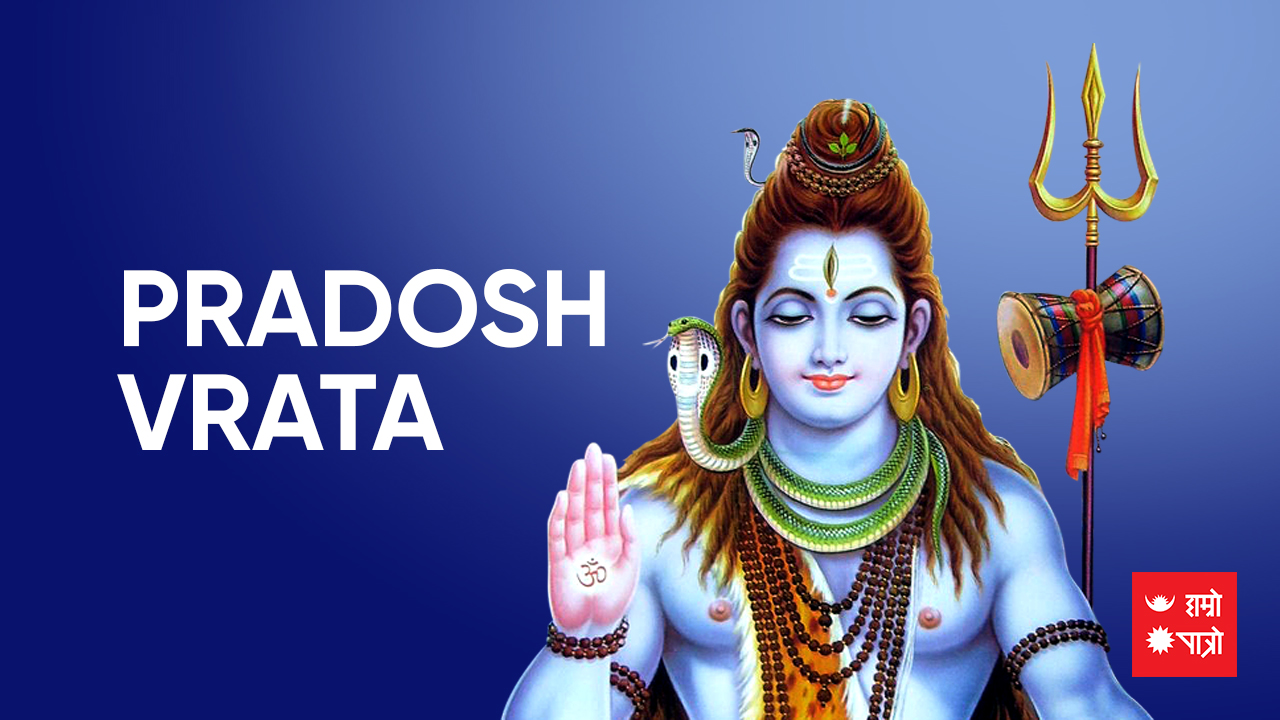 Triodashi is called Pradosh. Like Ekadashi, Pradosh is important every month, Vishnu is remembered in Ekadashi and Shiva is remembered in Pradosh. Pradosh begins 45 minutes before sunset and ends 45 minutes after sunset.

Pradosha Katha
It is mentioned in the scriptures that Lord Shiva cured the disease of the moon on the day of Triodashi, when the effect of the moon was diminishing.

Due to this, Pradosh Vrat is observed in Triodashi of every month in remembrance of Lord Shiva. It is more fruitful to worship Shiva in the time of pradosh.

Trayodashi Shradhha
Trayodashi Shraddha is also called Magha Shraddha. This day is also called Magha Triodashi as the Magha constellation falls on this day in the afternoon. The shraddha of the Triodashi date of the Pitri Paksha, which lasts from the full moon to the new moon of Bhadrapada, is looked at specially. The star of Magha is considered to be the star inhabited by the ancestors.

Pitru Paksha or Mahalaya Shraddha is also called Parvan Shraddha, performing these shraddha deeds at Kutup and Rohini moments is considered to be very fruitful. Triodashi Shraddha is also called Kakavali or Valbholani Teras. It is considered very fruitful to pay homage to the children who died prematurely on this date, wishing salvation to Pitris who died on this date.

Suyog Dhakal