World Teachers Day । Saptami Shraddha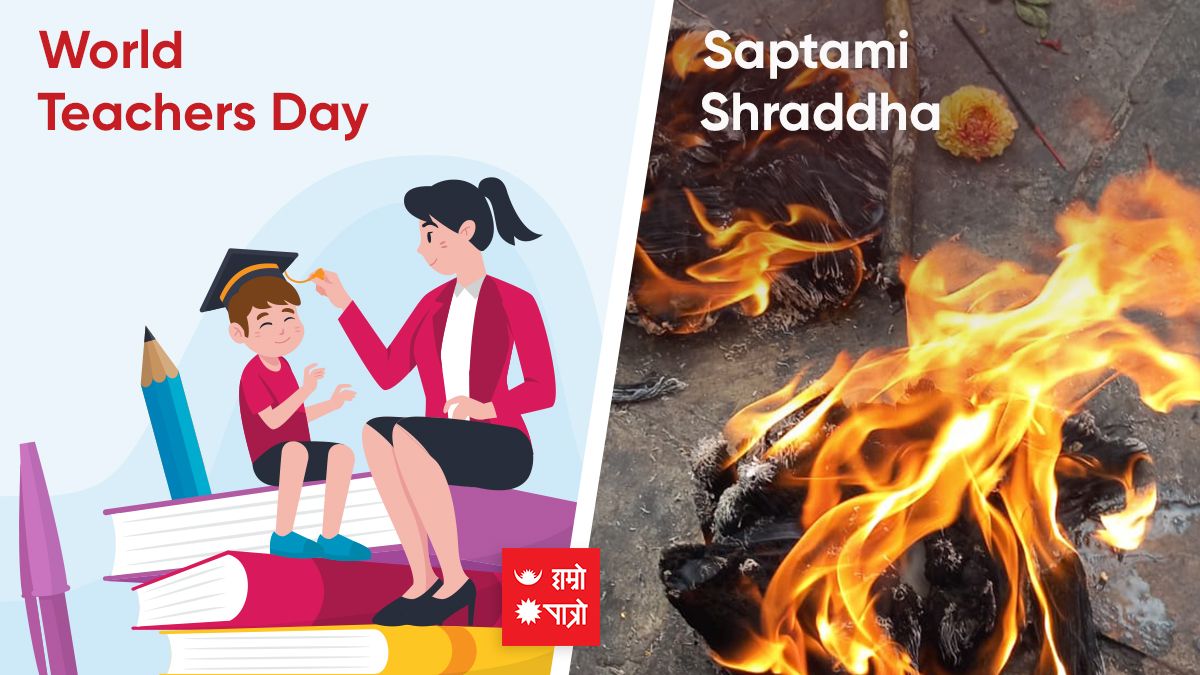 World Teachers Day

World Teachers' Day also known as International Teachers' Day is celebrated annually on 5th October to celebrate all the teachers across the globe.

World Teachers' Day is celebrated every year on October 5 to recognize the rights and responsibilities of teachers and educators across the globe. Undoubtedly, teachers are great friends and philosophers who guide us through the thick and thin in life. This day is to honor, support, recognize and celebrate the country's educators.

The theme: "In 2023, World Teachers' Day celebrations will focus on the theme "The teachers we need for the education we want: The global imperative to reverse the teacher shortage".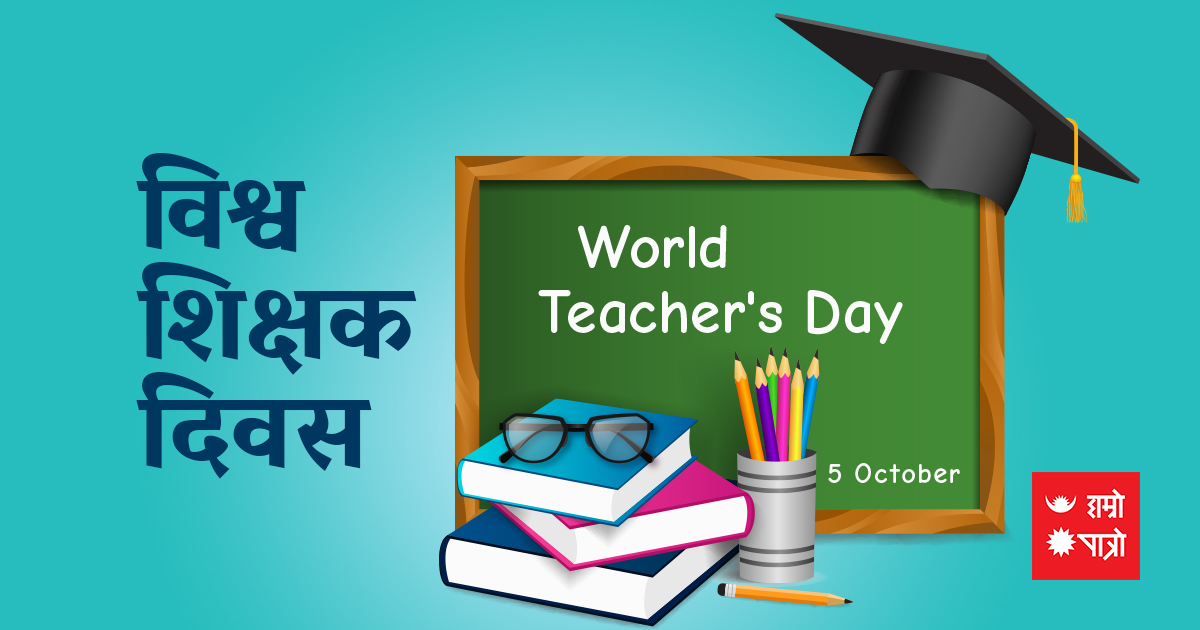 More than 100 nations celebrate World Teachers' Day globally. The endeavors of Education International and its 401 associations have added to this broadly spread acknowledgement. Consistently, EI dispatches an open mindfulness crusade to feature the commitments of the teaching calling.

World Teachers' Day is held annually on 5 October to celebrate all teachers around the globe. It commemorates the anniversary of the adoption of the 1966 ILO/UNESCO Recommendation concerning the Status of Teachers, which sets benchmarks regarding the rights and responsibilities of teachers, and standards for their initial preparation and further education, recruitment, employment, and teaching and learning conditions. The Recommendation concerning the Status of Higher-Education Teaching Personnel was adopted in 1997 to complement the 1966 Recommendation by covering teaching personnel in higher education. World Teachers' Day has been celebrated since 1994.

World Teachers' Day is co-convened in partnership with the International Labour Organization (ILO), UNICEF, and Education International (EI). No matter how many of us are students or teachers, the inspiration to be a good student and a good teacher should not go away from us, let this culture of respect remain for centuries.

Sorha Shradhha: Saptami Shradhha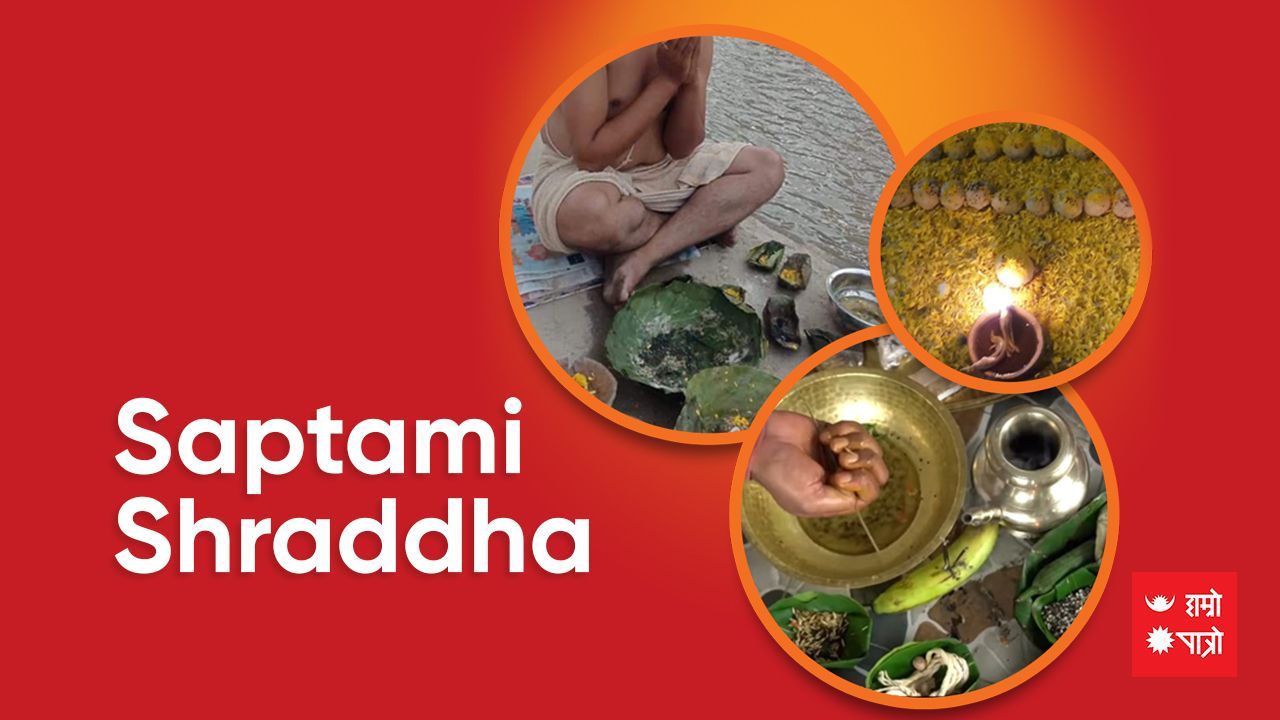 Pitri Gayatri Mantra:
देवताभ्यः पितृभ्यश्च महायोगिभ्यः एव च। नमः स्वाहायै स्वधायै नित्यमेव नमोनमः।।

It means salutations to the gods, pitras, great yogis, svaha and svadha all the time.

Pitri, Baitarni and Salvation
With the commencement of the Sorha Saddha may all the godlike Pitri in the Pitri realm between heaven and earth obtain salvation, may all the Pitri cross the Baitarni River, and may the ancestral love be maintained.

May the blessings of the ancestors be maintained, May goodness and good wishes are maintained, and we are the remnants of the ancestors in today's form, aren't we?

Tarpan, Diyo Puja, Vishwedeva Brahman, and other pujas can be performed before the appointed time. There is a belief that if the Pinda is not donated at this time, the Pitris will not get it. Sanatana Philosophy largely acknowledges the importance of Pitri in the existence of life and the universe.

In Vedic Sanatan Sanskrit, Pitrikarma i.e. shraddha is usually performed twice, regular shraddha is performed on the tithi of death and another shraddha is performed during the period of Sorha shraddhas. May peace and happiness prevail in every family with the commencement of this year's Sorha Shraddha Wishing for the salvation of the Pitri who passed away on the Saptami Shraddha date.

- Suyog Dhakal