Bhaumastami vrata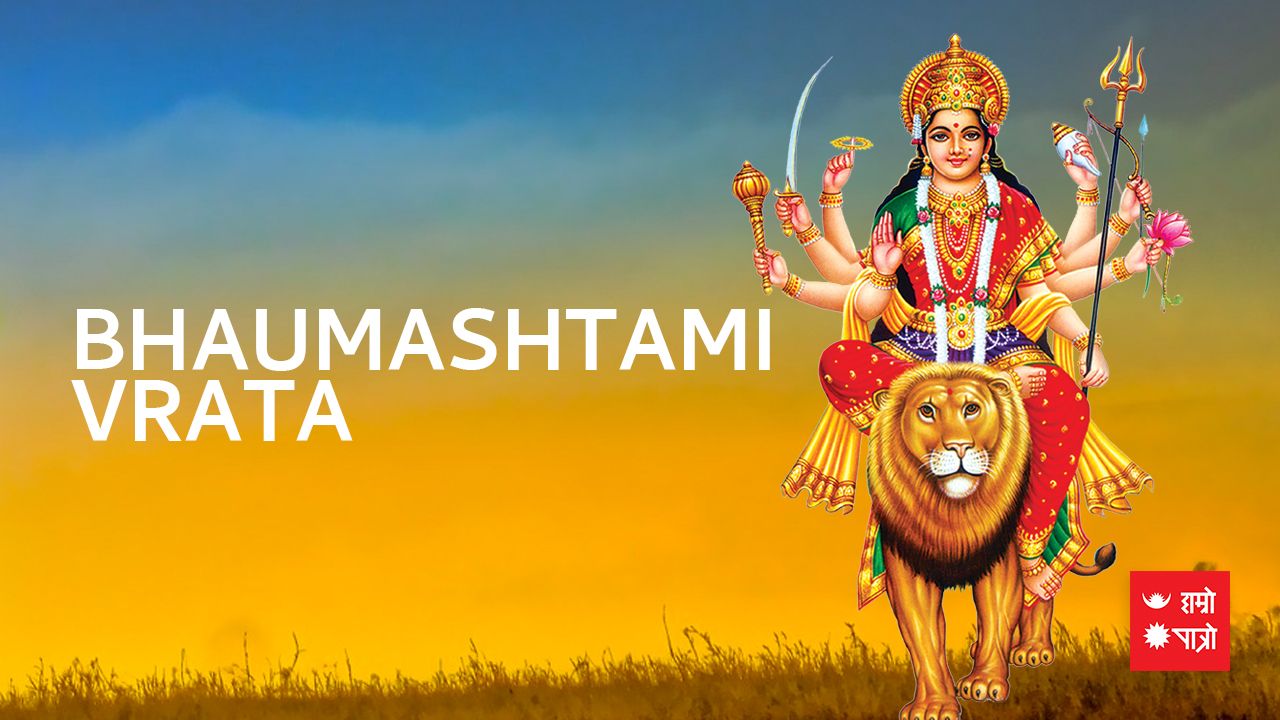 Today is Asthami tithi and this holy Asthami is known as Bhaumasthami. It is also customary to fast Bhoomashtami on this day. Followers of Sanatan Dharma can celebrate and remember every festival in their way. The practice of fasting for spiritual fruits on this day is unique in itself.
In Bhaumashtami fast, especially worship of Mars and planetary peace is also done. There are many fruits of worshiping Shakti on the eighth day. There is a tradition of worshiping and adoring Gorakhkali Bhagwati in Bhaumashtami, especially in the temple of Bhagwati Gorakhkali in Gorkha.

As in other vrata, it is customary to get up in the morning to take a bath, sing hymns, worship and study the holy books and meditate. Good luck to everyone on this year's Bhoomshtami.
Suyog Dhakal