Ganesh Chaturthi | Rastriya Dharma Sava Diwas | World Suicide Prevention Day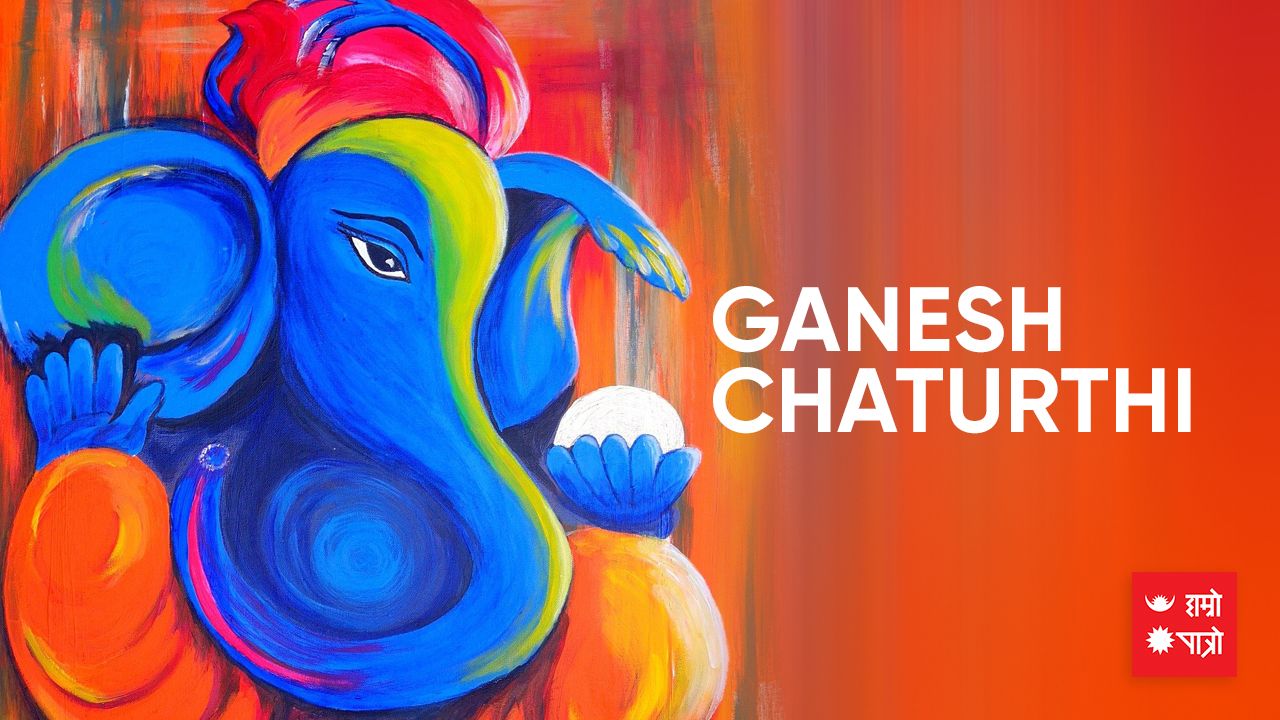 There is a classical belief that Lord Ganesha was born on the day of Bhadra Shukla Chaturthi in the Satyayuga. On this occasion, the birth anniversary of Lord Ganesha has been celebrated in the temples of the country including Ashok Binayak, Chandra Binayak, Suryavinayak, Kamal Binayak, and Kamaladi Ganesh with special worship. Ganesh, the son of Shiva Parvati, has the right to get first worship in any religious act.

Today is Sankashti Chaturti on 7 August 2020. It is also known as Herumb Sankashti Chaturthi. Lord Ganesha is worshiped on Sankashti Chaturthi, Ganesh Chaturthi. On this day, women fast for the long life of their sons and daughters. On this day, fasting Lord Ganesha also increases happiness, prosperity, knowledge, and wisdom. Worshiping Ganesha on this day leads to the attainment of virtue and all distress is removed.

Fasting on Sankashti Chaturthi brings the special blessings of Lord Ganpati. A special boon can be obtained by worshiping Ganesha. Especially the problem of health can be eradicated forever.

Sankashti Chaturthi Puja method
On Sankashti Chaturthi, one should wake up in the morning and take a bath. Wear clean clothes. Install the idol of Lord Ganesha on a red or yellow cloth. Start worshiping God now. Take the resolution of the fast with folded hands. Offer water, akshat, dubo grass, laddu, paan, incense, etc. to Ganesha during an auspicious time. After this, chant Ganesh Ji's mantra oom Gan Ganpataye Namah. Light a lamp of ghee. Pray to God. Then offer them prasad. In the evening, offer the moon with honey, sandalwood, mixed milk. It is considered necessary to offer arghya to the moon during this Chaturthi.

Meaningful wishes

Rastriya Dharma Sabha Diwas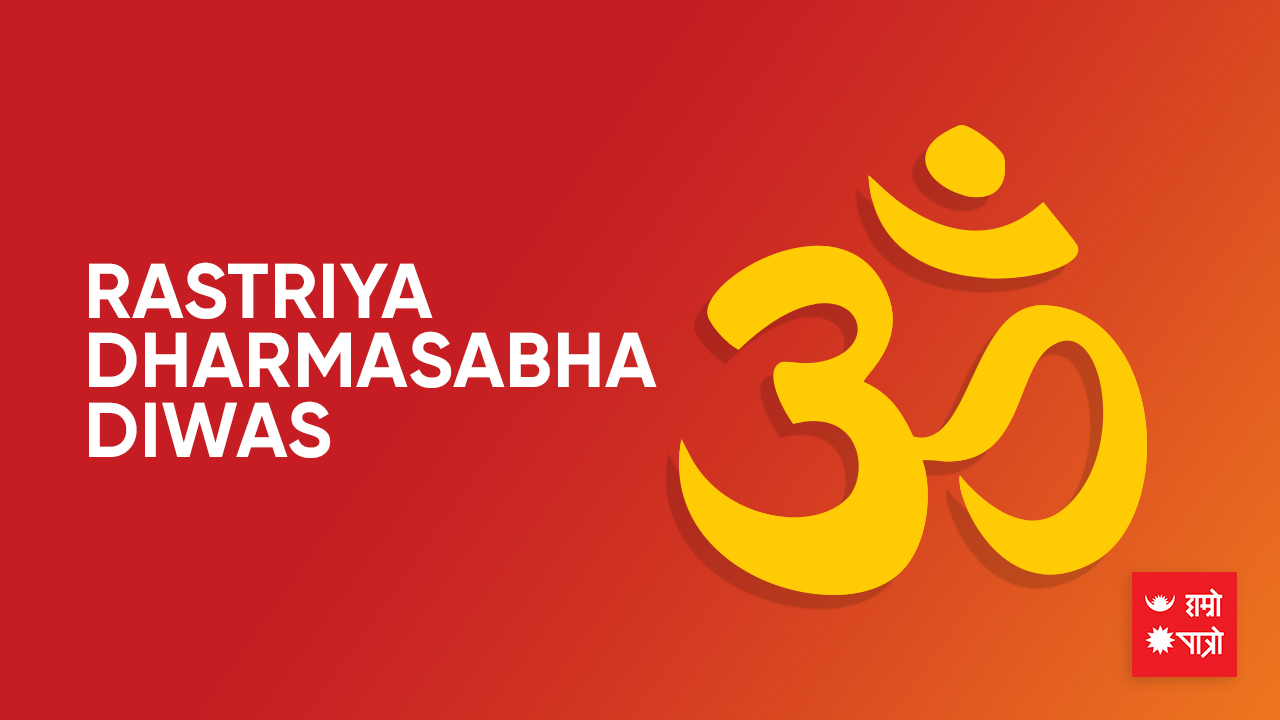 Every year since 2066 BS, it is customary to celebrate the National Dharmasabha Day on the 9th of Bhadra every year. Let's talk about this periphery today.

Taking you back to Nepal about 100 years ago, when Chandrashamser was the Prime Minister of Nepal. The first Dharmasabha was held in BS 1961 when Chandrashamser invited all the scholars and pundits to hold a week-long Dharmasabha. After that Dharmasabha, the official and formal Bikram Samvat of Nepal took place.

Nepal, full of Sanatan rites and traditions, is a country united in diversity and will build a common ground to protect all religions, communities, and traditions through the Dharmasabha. In 2066 BS, the then government of Nepal tried to take three insensitive decisions. It was a government step to make it a year of only 11 months and establish AD as a formal Nepali calendar. Besides, the decision to have a Nepali Bhatt priest in Pashupati was also taken at that time.

Vikram Samvat itself is multi-faced, the scientific aspect and features of Nepal Samvat and AD. Both are integrated into this ancient Vikram Sambat, not only scientific but also a link to Nepali identity. After the insensitive decisions of the communists-led government, the Dharmasabha was formally registered for the protection of Nepali tradition. Guru Madhav Bhattarai also told Hamro Patro that it is customary to celebrate the National Dharmasabha every year on the day of Ganesh Chaturthi after Teej.

In this way, for the protection of Vedic Sanatan practice, identity, Vedic customs, and other religions and cultures in Nepali culture, the Dharmasabha also works closely with the Panchang Nirnayak Samiti, including the inclusion of festivals and dates in the annual calendar. Every year, the Dharmasabha Committee holds a Pandit Conference and protects and promotes the rules and regulations, including dates and festivals.

May this year's Dharmasabha Day take a pioneering step in preserving the identity, faith, traditions, and customs of Nepalis in the years to come? Mobile companion, a synonym of Nepalijan, Hamro Patro wishes Dharmasabha Day to all its users.

World Suicide Prevention Day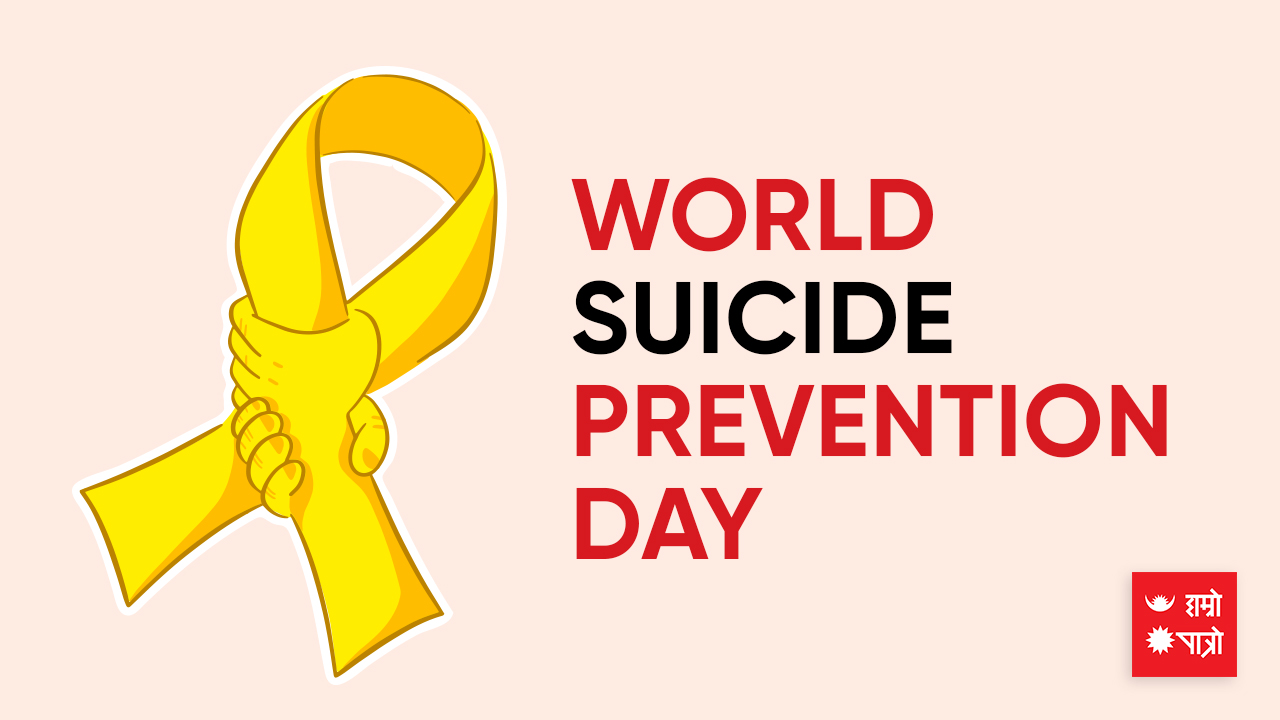 Observed on September 10th, every year, World Suicide Prevention Day (WSPD) provides the opportunity for people, across the globe, to raise awareness of suicide and suicide prevention.

I fundamentally focus on two things today,
Suicide is preventable
Having faith in breathe

World Health Organization facts:
-Close to 800 000 people die by suicide every year. Furthermore, for each suicide, there are more than 20 suicide attempts.
-Suicides and suicide attempts have a ripple effect that impacts families, friends, colleagues, communities, and societies.
-Suicides are preventable. Much can be done to prevent suicide at individual, community, and national levels.

Ending self-due to physical, mental, behavioral, and social reasons is called suicide or suicide. Although people of any age commit suicide, the latest statistics show that suicides are especially prevalent among young people between the ages of 15 and 29. The number of suicides is high in Nepal as well, which is constantly coming from different parts of the country. Especially, after this COVID pandemic, lockdown, business losses, and solitude is largely the suicide rate across the world.

One out of every 100 deaths in the world, one is a sucide. Every suicide incident has left an indelible mark on society and the family. Moreover, due to the tragedy of Covid, families living at home, closed businesses, and COVID deaths have led to an increase in the number of psychiatric illnesses and suicides in society. The slogan of Suicide Prevention Day in 2021 is Creating Hope through actions.

Therefore, today, on the occasion of World Suicide Prevention Day, the Nepal Psychiatric Association has been organizing a program to spread public awareness against the growing suicide by lighting candles at Maitighar Mandal Kathmandu. Due to COVID lockdown and social distancing organizing, this program is under the question mark. According to the World Health Organization (WHO), more than 800,000 people die each year worldwide due to suicide.

Many people believe that being unable to bear the pain causes suicide. Life without pain and despair is less interesting and lowly challenging. Happiness and sorrow are two sides of life, one should always strive to grab even a marginal minute after being born as a human being. For some, mental health can be a cause of suicide. Mental health brings people to the point where they don't even realize they're going to ruin their own lives. Such people should be given special attention by their relatives and friends.

In a country like Nepal, economic problems are also the main cause of suicide. Many poor people have died due to the inability to repay the loan and the daily grind of loan providers. There are reports of Nepali who have gone abroad and committed suicide because they encounter absolute loneliness and humility there. People have decided to leave the world, sometimes after being betrayed by their girlfriends and sometimes after being humiliated in certain situations or contexts.

Whatever the reason, this life delivered by our mothers after suffering a lot of pain in her womb for 9 months is not to commit suicide. Recurring suicide news makes the audience sad, makes the acquaintance cry, and even gives a wound to the relative which can never be healed.

The thought of suicide is a benevolent thought within oneself. Taking every joy and tear of life positively, this thought will never prevail. As long as there is breath, every suffering can be erased, even unsuccessful people can get a second chance at any turn. We all are precious, life is not a competition, and being alive is the biggest victory and supreme possibility to pursue our dreams, isn't it?

Have faith in the breath

Suyog Dhakal