Ganga Dasahara | World Refugee Day 2021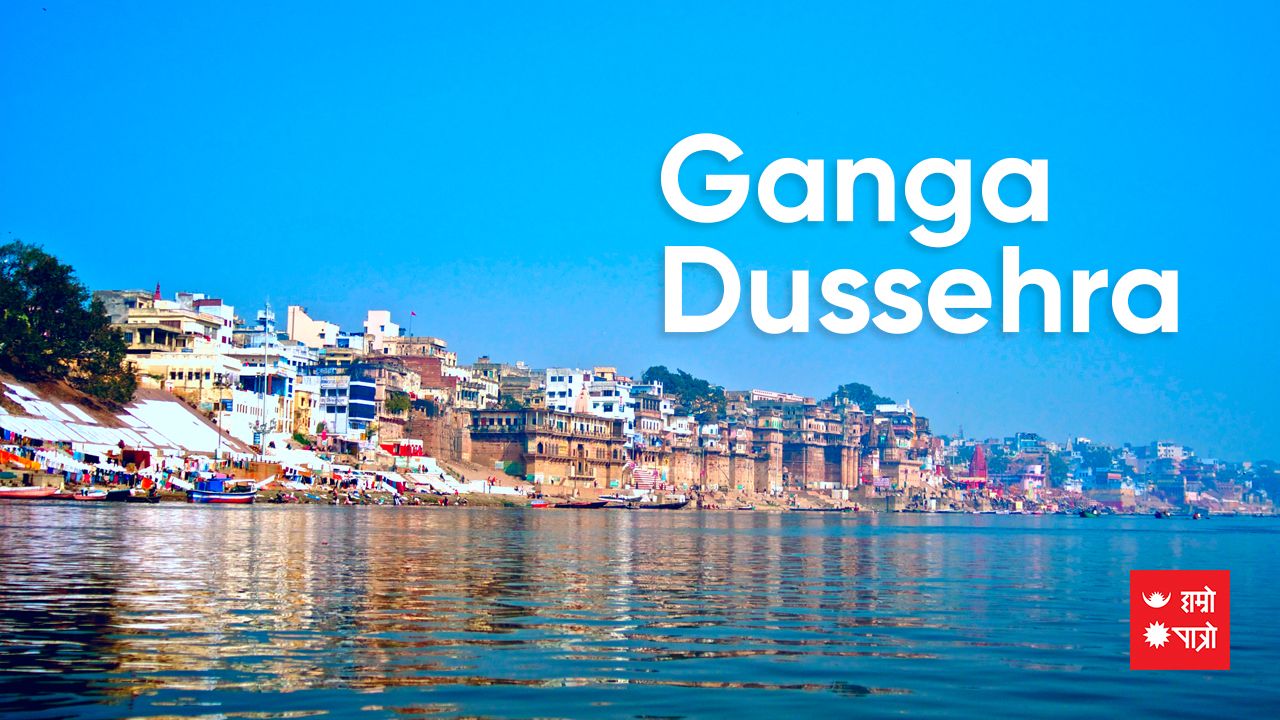 The importance of Jestha Shukla Pratipada tithi is very high. On this tithi, in the Vedic period, Bhagirathi brought Ganga to earth. Before this, the holy Ganga used to flow only in the heavens, but after this, it is believed that the descent of the Ganga took place in the earth. Thus, on the date of the arrival of Ganga, people plant basil seeds and start a series of holy baths. This series of baths is called Dashara bath. These series of holy baths, which last for 10 days from Pratipada to Ekadashi, are believed to destroy a kind of sin every day. This is called the Dasahara bath because one gets rid of ten types of sins in ten days.

The sin of taking an object without being allowed to do so, committing the crime, committing adultery, speaking harsh words, telling lies, slandering, blaspheming, wanting to usurp the property of others, wanting to harm others, and being stubborn without any reason. There is a classical belief that if you go to Triveni (A combination of three rivers) or any river and take a bath, your sins will be destroyed.

Pilgrimages and rivers, which are deserted due to the risk of corona infection, are eager for the arrival of devotees. It is hoped that this year's Dasahara series will flush out the outbreak of the invisible virus. This year, Dasahara will be bathed from house to house, sins will get flushed, and virtues will increase.

World Refugee Day 2021, Nepal shares an example to the globe.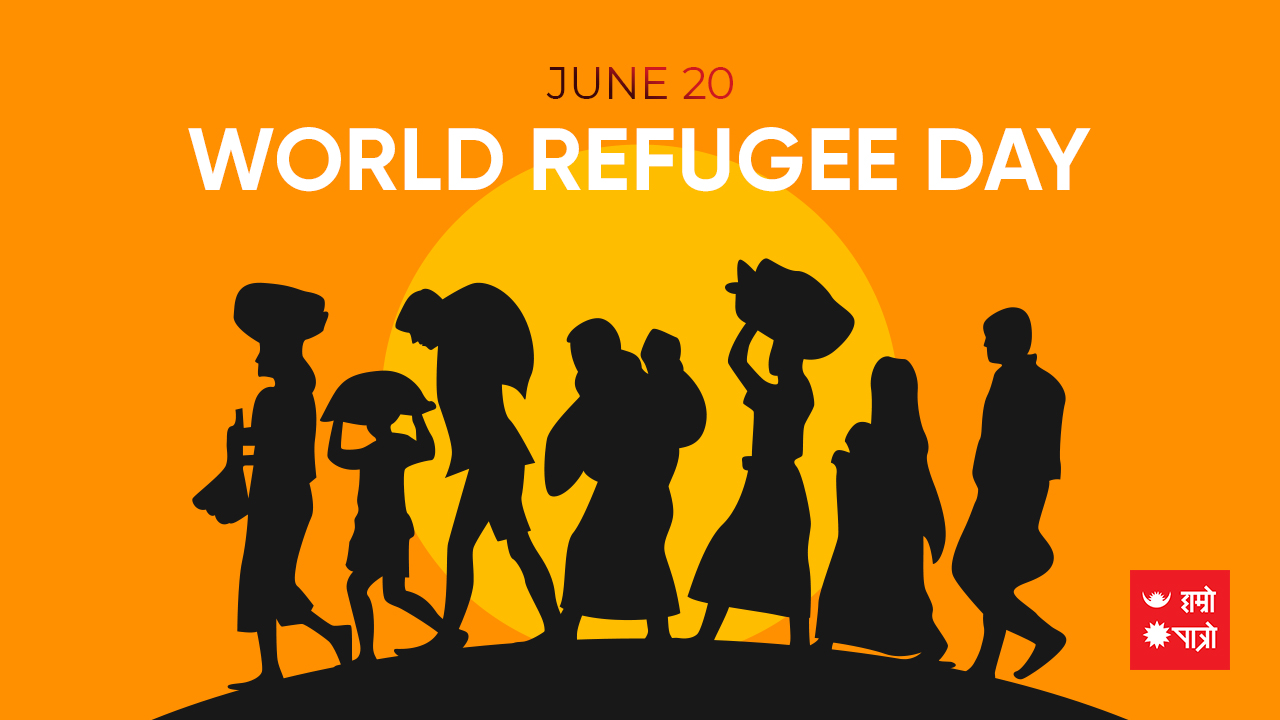 This year, the COVID-19 pandemic poses an additional threat to refugees and displaced people, who are among the most vulnerable. My recent Policy Brief on COVID-19 and People on the Move called on governments to ensure that they are included in all response and recovery efforts.

UN Secretary-General António Guterres

The world refugee day 2021 is different in contrast to previous years, as we all know the impact of COVID19 that has been repeating for consecutive two the entire year of 2020 and 2021. This year observations and celebrations will also happen virtually, gatherings, and crowds are canceled, UNHCR launched the world refugee day emoji created by Ivorian artist O'Plérou in 2020. The represents the frequent pain and issues of refugees worldwide. This emoji is a two-hand linked with a shape of heart, and this symbolizes the shared suffering of refugees and solidarity. The same compassion for refugees is continued for the year 2021 too.
The slogan for Refugee Day in 2021 is related to health, learning, and growth from the Corona tragedy. Together we heal, learn and shine is the slogan of 2021 Refugee Day. The United Nations High Commissioner for Refugees (UNHCR) has said that various events will be organized around the world on the occasion of Refugee Day, virtual gatherings and workshops will be held and various advocacy campaigns will be conducted in the media.

This global community celebrates this day (World Refugee Day) each year on 20th June. It depicts the courage and resilience of tens of millions of people forced to flee their homes due to war or prosecution or pandemic, as seen in this year of 2020. Twitter will activate the 2020 World Refugee Day emoji with the hashtags #WorldRefugeeDay, #RefugeeDay, and #WithRefugees in 12 languages. The emoji is live until 23 June.

"This year we mark World Refugee Day in a very different world. The coronavirus pandemic that has changed our lives has also created solidarity that transcends borders. In the time of COVID, we celebrate refugees on the front line fighting this pandemic, their hosts, and the aid workers supporting them. We have seen everyday heroes from all walks of life step up to join the front lines of this crisis.

This World Refugee Day join us in creating a more inclusive world where no one is left behind. From the United Kingdom to Bangladesh, Jordan, and Kenya, refugees and their host communities were among the first to respond. We are stronger when we all act together. No matter who you are or where you come from, pandemic or not, everyone can make a difference. Every action counts."

UNHCR: Central Asia

People living in small communities, tribes, or groups are now living in countries and borders within geographical lines. The first stage of their identity starts from the state. I am a citizen of a particular country. I am a citizen of a foreign country, etc.
But some people have a country, but they are not allowed to live as citizens of that country for various reasons. Such people are called refugees when they have to move to another state or border. On 4th December 2000, the 50th anniversary of the 1951 Declaration of Refugees, the United Nations General Assembly decided to observe Refugee Day internationally from 20th June 2001. The United Nations High Commission for Refugees (UNHCR) has said many people had been displaced by the conflict and that such issues need to be addressed quickly.

The United Nations has been highlighting the right of refugees, like other people, to return to their homes as usual. That requires humanity, coexistence, diversity, and open hearts for refugees around the world.

In the past few decades, Nepal has also exchanged shelter with Tibetan and Bhutanese refugees. Even though the country is small, the world has a lot to learn from the kindness shown by Nepal towards the refugees.

Even now, there are around 20,000 Tibetan refugees in Nepal, including refugees from Somalia, Bangladesh, Nigeria, and other countries. The number of refugees from Bhutan in Nepal was over 48,000. Many have been resettled in third countries, including Australia, Canada, Denmark, the Netherlands, New Zealand, Norway, the United Kingdom, and the United States. Although the number of refugees in Nepal has been increasing for more than six decades, Nepal has not yet signed the UN Convention Relating to the Status of Refugees. It has not been able to enact a national law to address refugees. Let's hope that on this day, the stakeholders will pay attention to this as well.

It is a fact 1 in every 113 people in the world has to leave their homes as a refugee, so all of us need to pay attention to this issue. Let the notion of global brotherhood (Vasudaiva Kutumbakam) come to every country in the world and reduce the number of wars and natural disasters so that the refugee problem will be solved. Meaningful wishes

Suyog Dhakal