Kija Puja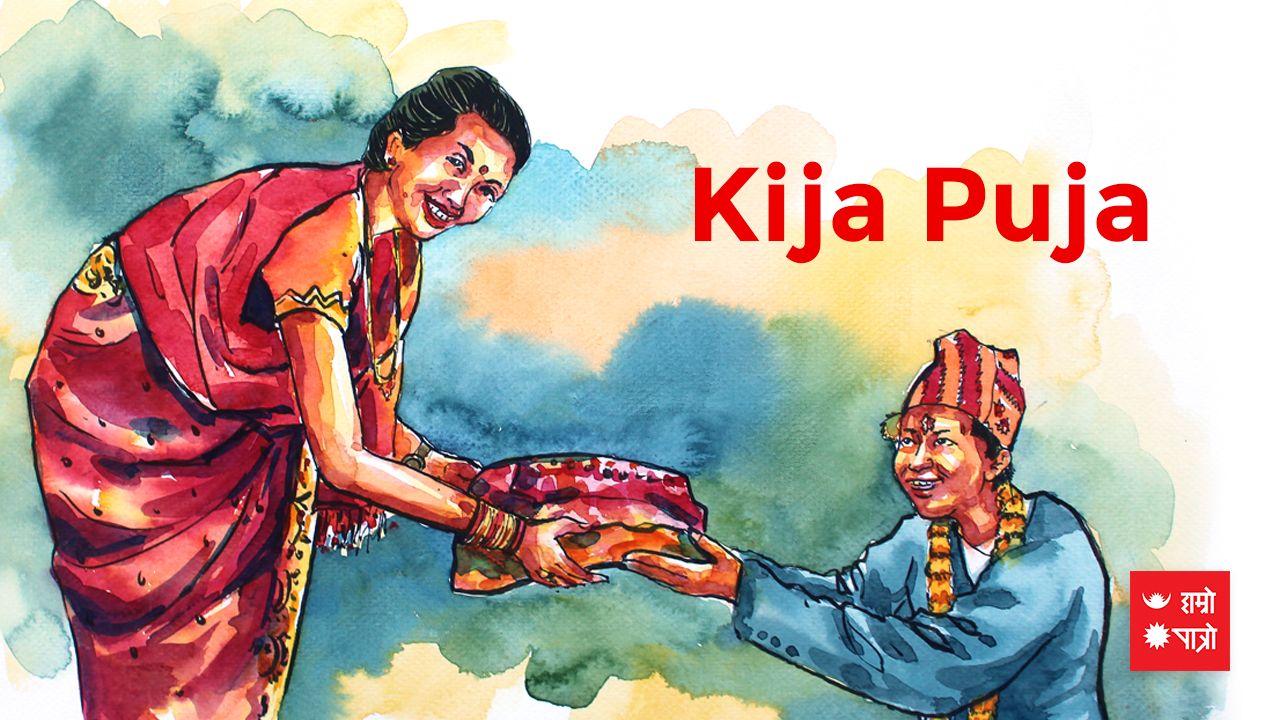 "Swanti" is the term used to denote five Yamapanchak days in Nepal Bhasa or Newa language. Highlighting the lead of females in household and showcasing the love for the entire ecosystem, these days advocate for the wellbeing of crow, dog, Laxmi, cow, and brothers/ sisters.

The Newa community, rich in various traditions, festivals, civilizations, and cultures, has been celebrating Kaag Tihar and Kukur Tihar, they have been celebrating Lakshmi Puja, Mha Puja, and Kija Puja. It is also called Swanti Nakha because it has been celebrated continuously for three days. In the Newa language, Swanhu means three days, and Nakh means the festival of the moon.

In the agrarian Newa community, the three-day festival is seen as a celebration of bringing in paddy from the fields and completing the year-round reckoning, as well as worshiping one's body and receiving the nutrients needed to move forward while struggling for the new year.
On this day, mandapa is prepared and decorated like on the day of Mha Puja. All kinds of fruits are also kept in the mandapa. In the community, instead of Pancharangi Tika, there is Akshata, a mix of Abir, yogurt, beaten rice (Chiura), and water which is called 'Jaki Singh' in Newari culture. In the Newar community, it is customary to offer Sagun from today, just like on the day of Mha Puja.
Offering Panchatatva, one worships, and wishes for the longevity of one's brother. The festival is famous in the Newa community for the intimacy between the deities and acknowledging the love of sisters within every human being.

This year's Tihar and Kija Puja may not be in full swing, but due to Corona's health risks, many trips and meetings are sure to be postponed for next year. May love increase, transition decrease and smile remain.

Good luck everyone!

Suyog Dhakal