Ashadh, rain, soil, greenery, and childhood. Asarey Sakranti, Mithun Sakranti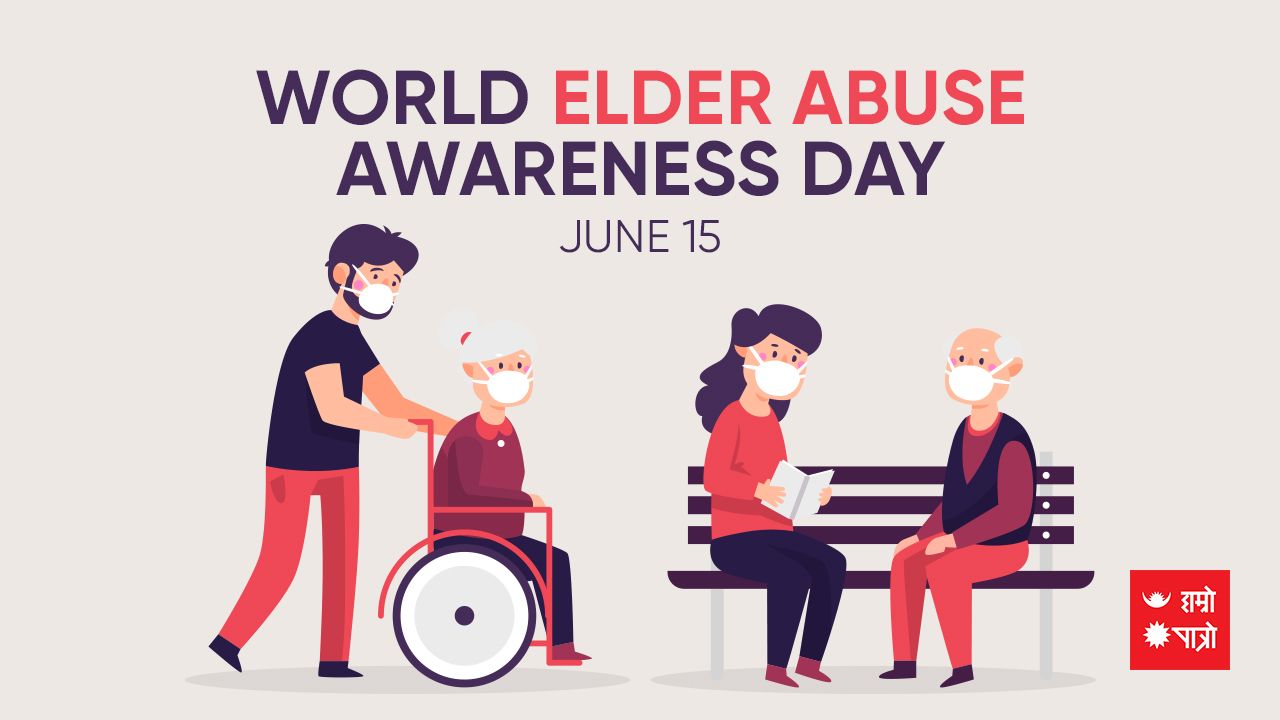 "असारे मासमा धान रोपेझैँ खेतमा आउ हामी पिरती रोपौँ न"
"असारे मैनामा पानी पर्यो रुझाउने"

Ashadh is one of the busiest months crafted in so many popular Nepali songs and Nepali lifestyle. Synonymous with agriculture and work, this month is also a motivating month. This day is called Gemini Sankranti as the Sun also enters Gemini from Ashadh Sankranti. So how are the crops this year? Have you finished nurturing and fertilize the corn plants in your backyard?

In the year 2078 BS, the clouds have become a little more merciful. The monsoon is forecast to be long lasting and there will be no shortage of rains this year. Not to mention that the clouds already have started to melt and droplets are here, good luck with the monsoon that has already knocked on our doorsteps.

I guess, in some Nepali villages and farms, new corns are now ready to be eaten, monkeys and birds, especially parrots eating those corns and making them harder to control, is that happening? What about the paddy plants? Welcome to Ashar, Nepali people, this is indeed the busiest month of all time. It is time for the clouds to reign in the sky and to avoid the rain of these clouds inside houses, it is necessary to keep the roof of the house intact. I sometimes remember my childhood where I spent several hours just looking at the falling rain down the edge of the roof, their pattern, and the reaction of soils upon their flow, the mud, and earthworms. Necessary to mention, those water boats which floated with the stream and never returned, rain, childhood, and agriculture the biggest combo of life.

In the Terai, the next few months are the month of the local species of Simsare fish or local wetland fishes, these are Garai, Chenga, Tyangra, Pothiya, and several others hope people from terai can relate to this. Rivers, canals, ponds, and dams abound with edible snails (Ghonghi), eels, and crabs, all of which are collected by locals to taste differently in home stoves.
Upon the work interval, besides the field into the bank/ edge of the field, terai people lighten fire and barbeque crabs, eels, and fishes and make a specific delicacy to refresh their working stamina, Ashar has it all.
Even in the hills, the joy of eating thick bread, roasted corn and soybeans, sesame husk (Til Ko chop), gundruk pickle, and chili chutney sent from the farm owner's house to the farmworkers is unprecedentedly tasty, I sometimes regret not being a part of all these since some decades, a piece of life and memory shall always perish from that mesmerizing moment. Even when planting paddy in the mud of Asare water or walking on the muddy and watery road, the mud and moisture infect the fingers. Sanitation and diet are also of special importance during this month, rejoice with care. On the other hand, ladyfingers, pumpkins, and other green vegetables may have started to flourish in our backyard and courtyard. There is a special fear of leeches in Ashadh, be aware people.

There are some special festivals in the month of Ashadh starting from Gemini Sankranti. Trishul Jatra is performed at Pashupatinath temple on Ashtami of Krishna Paksha of Ashadha. Similarly, Jagannath Rathyatra is held on Ashadh Shukla Dwitiya. The four-month fast (Chaturmasa Brata) starts from Ashadh Shukla Dashami. Welcome to Asar this year, all of us. Plant some and harvest in thousands, take care of the soil and it will take care of us.


World Elder Abuse Awareness Day.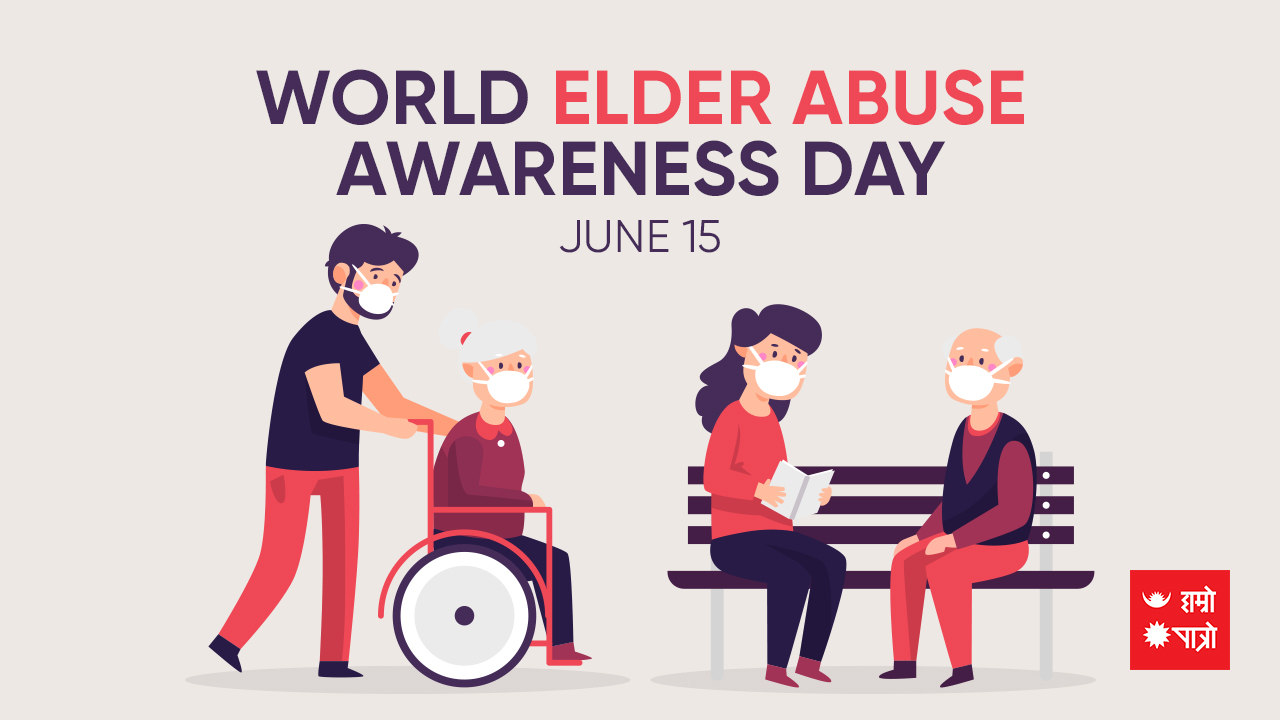 World Elder Abuse Awareness Day is celebrated on June 15 of each year. This year's slogan is Access to justice. In the year 2021, the elderly population, the most vulnerable age group in terms of corona infection risk, spent most of the time indoors, just like last year. In this process, special attention should be paid to their rights, equality, and access to justice. In the year 2021, we all need to reconsider how much has been implemented for the elderly population, from the right to be vaccinated against corona to the right to an equal and dignified environment at home.

Increasing access to health care, increasing quality of life, and other life-saving environments and facilities are increasing the average life expectancy of people, due to which the number of people in the older age group is increasing and with it, the incidence of abuse against them is also increasing.

The principle of universal human rights and freedoms in the world seems to be wrong if this large part of the world's population cannot be treated with respect and dignity. Elder abuse can range from physical abuse to prolonged mental trauma. There has not been much research or study on such abuse of elders, but as we get older, we are dealing with them, knowingly or unknowingly, by the way, we treat and address them.

Moreover, in property disputes, children's dispute on taking care of parents, and irrational decisions from their children, the most sorrow and suffering is borne by the older generation. In a country like Nepal and the nearest social structure, it seems necessary for all of us to be sensitive to the behavior of the elders. Abuse includes not including them in your conversations, not listening to them, making unnecessarily derogatory remarks, naming and mocking them unnecessarily, and preventing them from going anywhere or doing anything unnecessarily. This issue is even more acute in Nepal as there is no old age care plan or protection policy from the government. Elderly people who have served the country throughout their lives and paid taxes are forced to grab a few thousand when they reach old age and live on the meager amount of allowance. This could be a golden handshake for a government but not good for the welfare of the elderly population, the unquestionable truth is, and we shall all be old one day, sooner perhaps.

It is time for the next generation to reconsider the way we treat others in society, including grandparents or elderly mothers, uncles, aunts. What would it be like to have a youth club or a children's club as well as an old people's club or group to advise the next generation?
Being old is not being obsolete, their experiences worth millions.

Again, aging is a process because all human beings are going to grow old one day in their life cycle. Every year on the 15th of June, it is customary to celebrate World Elder Abuse Awareness Day, advocating for a friendly society, nation, and policy for elders. Today is that day.

Sons and daughters, who take blessings by rubbing their heads on their knees in Dashain should be able to understand the pains of those knees throughout the year because tomorrow they will grow old in the same way and the next generation will come in their place, won't they?

Now in Nepal, due to more foreign employment and immigration, older generations are forced to live alone in villages. They wait for weeks and months just to receive a call and messages of the children abroad, every one among us, let's keep their expectations in our hearts. The reserved seats for elderly people and some allowances are not enough, let's value their existence, experiences, voices, and expectations.

Utmost love to all elderly people, Jayhoss.

Suyog Dhakal