Sombare aaunshi Barta | International Day of Human Space Flight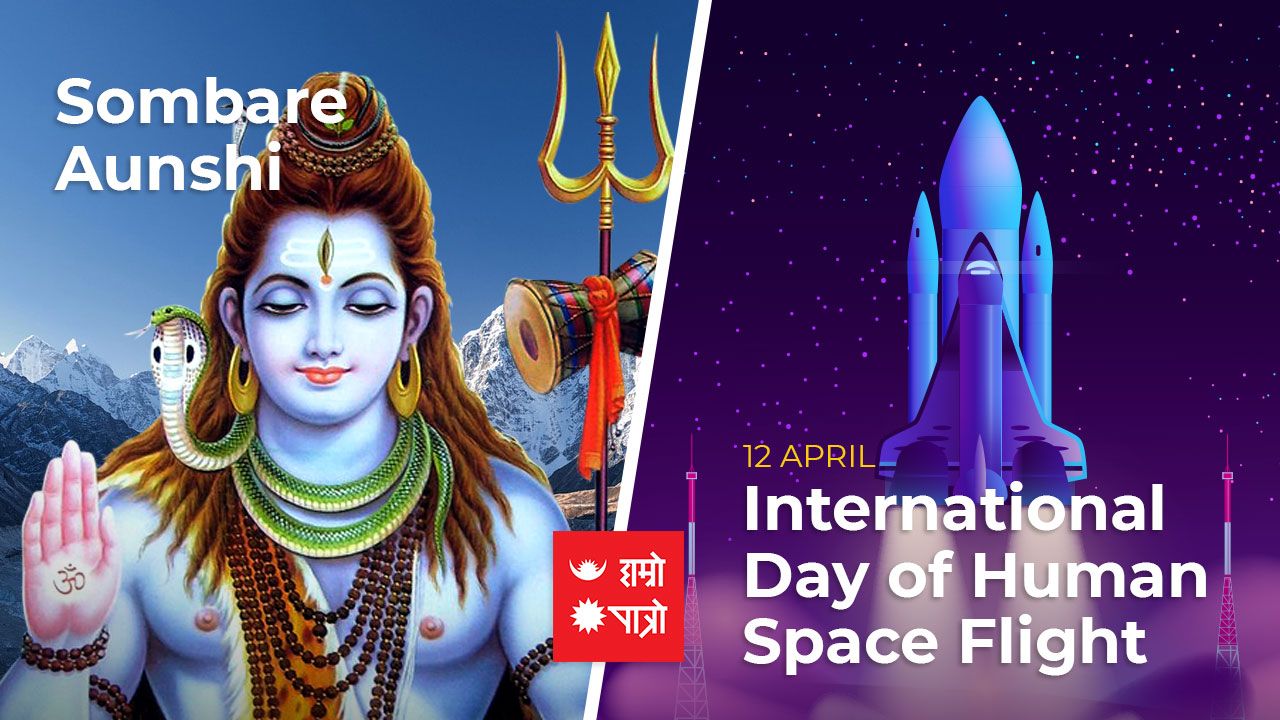 An episode of Aunshi on Monday goes by and collides with the huge earthquake of January 2, 1990. Let's add the reference to Sombare aaunshi. An earthquake measuring 8.4 on the Richter scale struck Nepal on January 2, 1990, and it was Monday. And in the evening that day, Capricorn, Sun, Moon, Mars, Mercury, Venus, Saturn, and Rahu were in the same zodiac sign.

Even today is Monday. After the earthquake, Aunshi was seen with fear and terror on Monday, but not so, the greatness and importance of Aunshi on Monday has been inseparable and unbreakable for centuries.
Let me explain this to you.

This festival is considered auspicious for bathing or giving alms. Nowadays, devotees travel long distances to visit various pilgrimage stalls only for bathing. According to Hindus, it takes a lot of luck or fortune to get the date of Aunshi on Monday. The characters of Mahabharata also couldn't have this day in their lifetime i.e. Sombare aaunshi.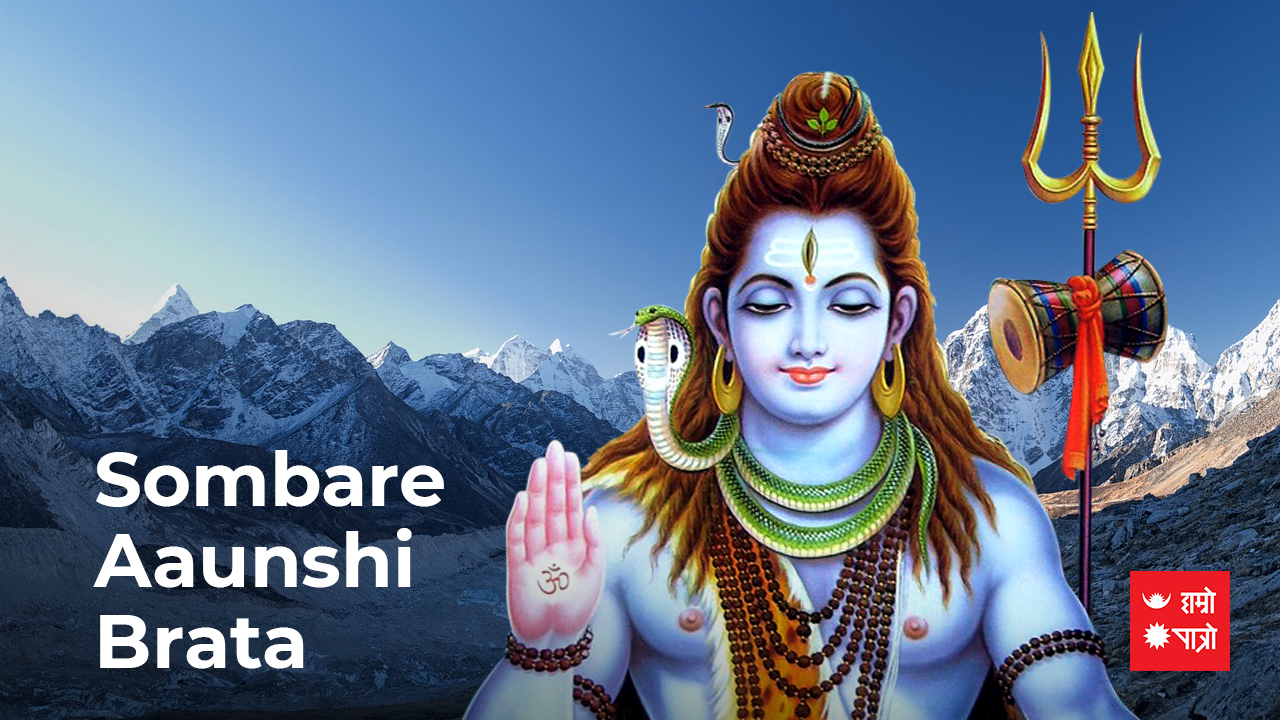 It is said that the date of Aunshi could not be obtained and controlled.

In mythological times (Pauranic Kaal), the number of Aaunshi on Monday was very low, but with the onset of the Kali Yuga, the number of Sombare aanushi began to increase. It is said that many such Sombare aaunshi fell in Kali Yuga to give devotees more opportunities for salvation and religion. So what do you think about religion and generosity this Monday?

According to the lunar calendar, one Monday falls every seven days and one aaunshi falls every month. But the coincidence of Mondays and aaunshi only happens occasionally. Once or twice a year. And this is the last Sombare Aaunshi for this year.
Best wishes


International Day of Human Space Flight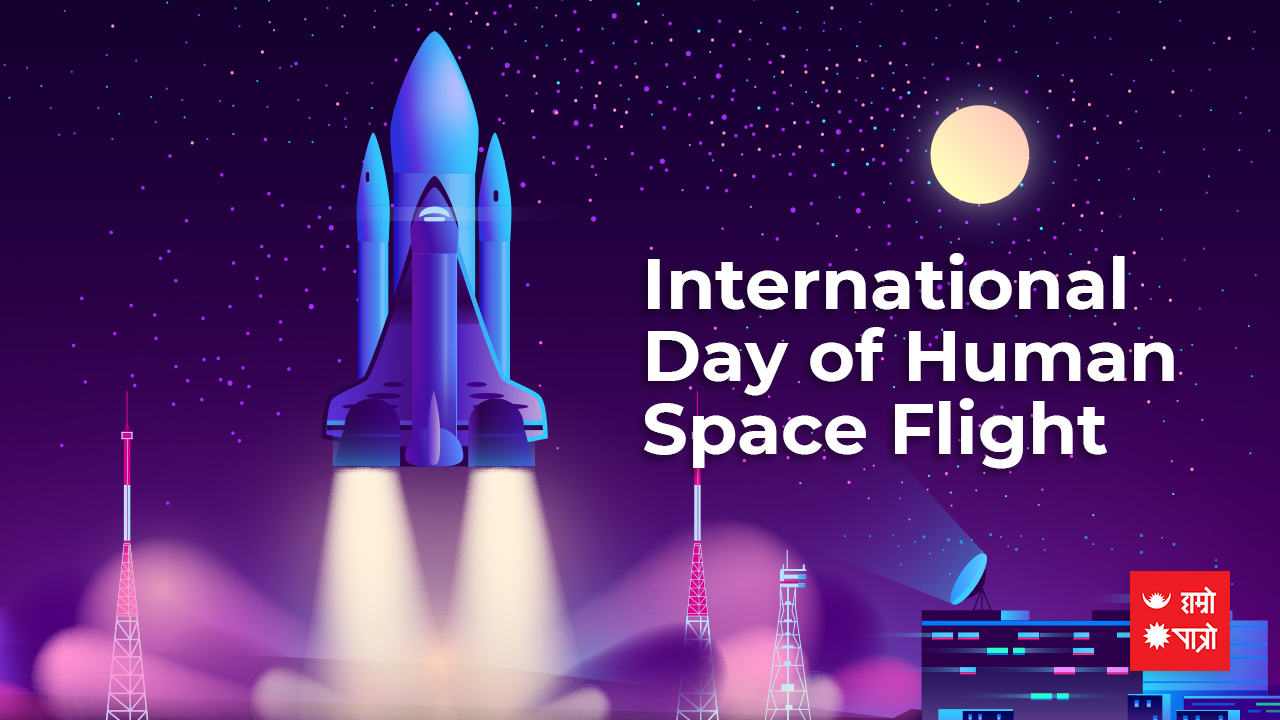 That was some 60 years ago. In 1961, astronaut Yuri Gagarin made a 108-minute orbit around the Earth's orbit in a spacecraft called Vostok 1. On April 7, 2011, the 65th session of the United Nations General Assembly decided to observe April 12 of each year as the International Day of Human Space Flight.

Russia celebrates this day as Cosmetology Day, and in some states and places in the former Soviet Union, it is celebrated as Yuri Gagarin's Day.

Today, one of the milestones of human space dreams has been uncovered. In the case of Nepal, this year's Human Space Flight Day has a new significance. This year, Nepali students have successfully tested the launch of a Nepali rocket called Garuda. Along with the launch and development achievements of this rocket, a group of Nepali scientists will also participate in the SpaceSport America Cup in the United States.

The sky is one of the five elements of Panchatatwa that remains to be explored. Sky and space have aroused a lot of curiosity and questions in the human brain. The desire to touch the moon, the curiosity of the sky and the clouds, and the motions of the movement of the constellations, are always being sought by human beings.

In the same way, space is a mystery and a part to be explored. With the help of science and technology, human beings today have been able to acquire knowledge of Mars, the moon, and other astronomical things and reach there. Much more remains to be done. Today, it discusses the achievements of human space exploration as well as the challenges.

Best wishes on this day.

Suyog Dhakal