World Toilet Day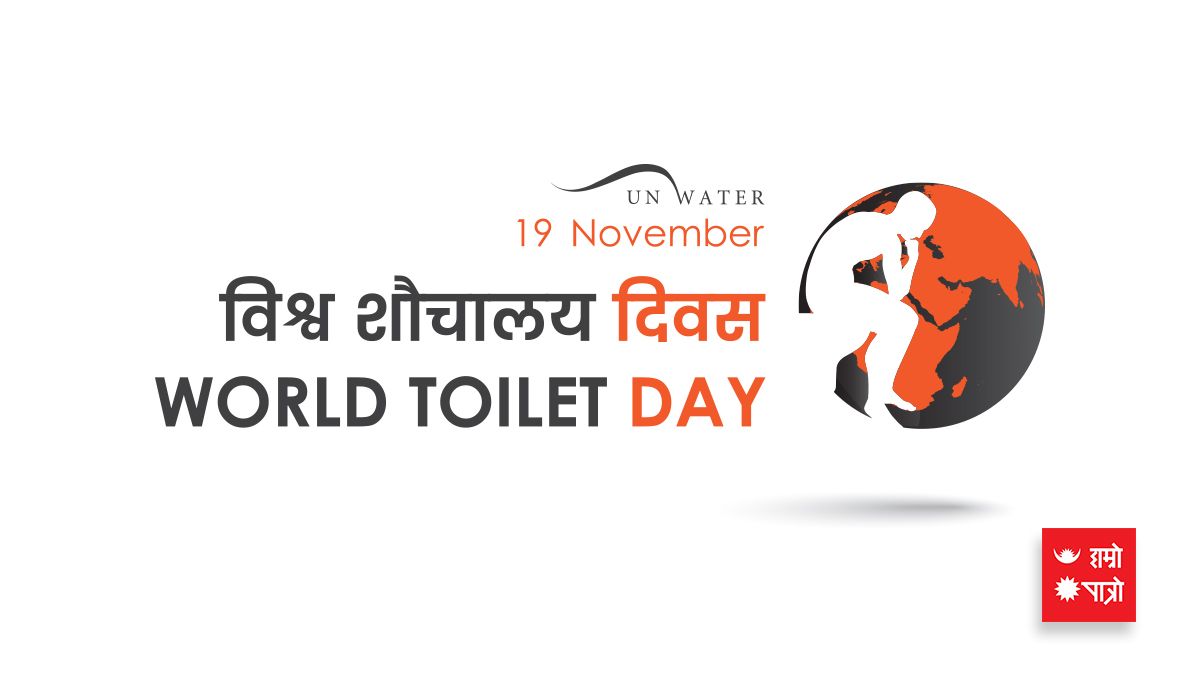 Worldwide 4.2 billion people live without safely managed sanitation and around 673 million people still practice open defecation.
As an indispensable thing to human life, Toilet has several names like restroom, latrine, and many others. Many of us have experienced and endured the threat of being locked in a toilet if a child does not read well. It is sometimes argued that the toilet, which is indispensable for life and synonymous with cleanliness, is viewed with so much hatred and disgust.
Sadly, most cities or villages in Nepal do not have proper toilet facilities. Many of us have a habit of defecating and urinating in the toilet of the house when we have to go out and holding it till we return so that we don't get in the way.
We have found that most of the toilets from the hospital to the cinema are smelly. Now, gradually, public toilets are getting cleaner in Nepal but still, a lot is to be done.
The world celebrates World Toilet Day on November 19 every year, highlighting the importance of this toilet and its importance.

Even though the daily use of toilets is gradually increasing in Nepal, why are public toilets not a priority in the urban sprawl model in the growing urbanizations, and why there is no proper sanitation and management?
But even in the developed cities of Nepal, there is no easy public toilet system, which makes it very difficult. In some places, the cost of public toilets is so high that it seems that we are the ones who pay the highest amount of money for the toilet, in the world.

The main thing is not to let the next generation develop the feeling that the toilet is a dirty place, it is important to spread the information and messages to every class, gender, caste, community that there is no alternative to cleaning the toilet and making it infection-free. Remember that proper use of clean toilets is also an integral part of a civilized society.

Suyog Dhakal