International Transgender Day of Visibility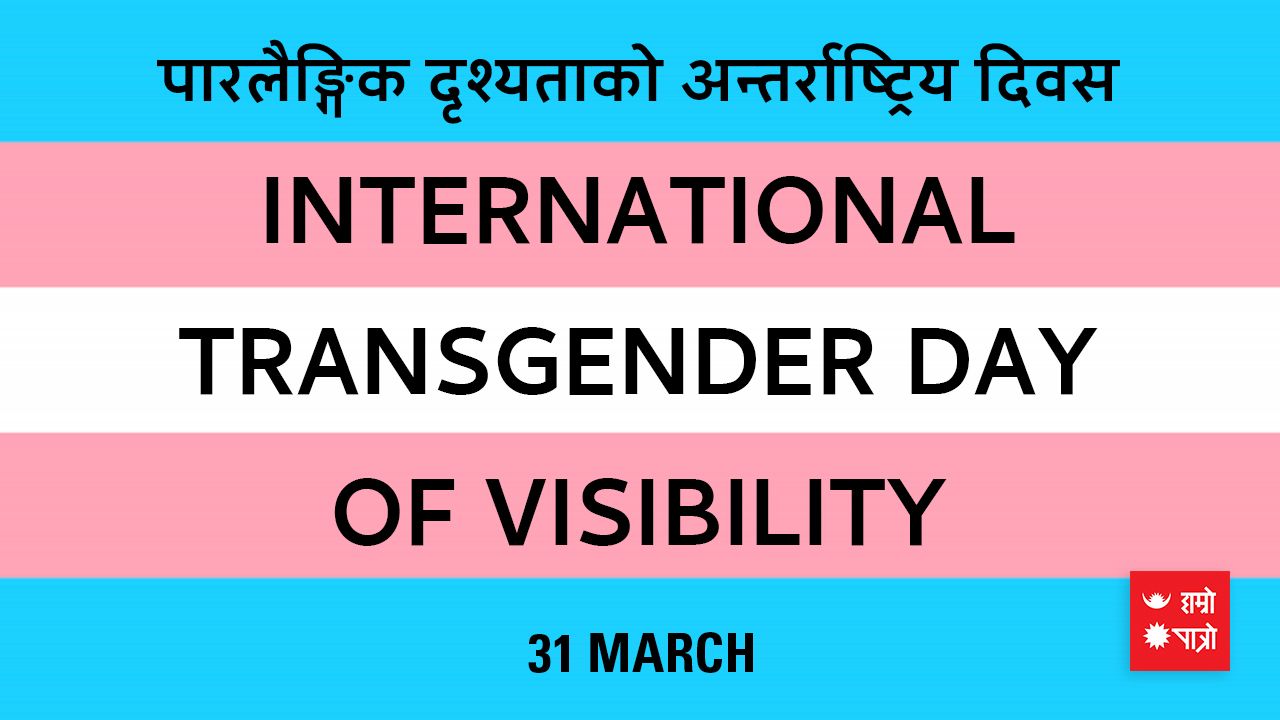 March 31 of each year is the International Day for transgender. The day is focused on raising public awareness about transgender people and celebrating the achievements of the transgender people and the movement. The day was started in 2009 by Rachel Crandall, an American transgender rights activist.

It is currently celebrated worldwide. In Nepal, for the first time in 2019, this day was celebrated by a group of transgender people from the Qeer Youth Group in the capital.

In 2020, the Qeer Youth Group also developed a transgender demand letter, first time in Nepal. This seven-point demand has a great role to play in advocating and raising policy awareness of transgender people in Nepal at the national level.

On the occasion of this day in 2020, a national transgender demand letter has been issued in which transgender individuals and groups have demanded legal recognition of their gender identity. Issues including privacy in personal gender history have been raised, including what should be mentioned by transgender women (women) and transgender men (men).

The United Nations Transgender Fact Sheet defines a transgender person as a person whose gender identity is different from their gender assigned at birth. An infant after birth is assigned a gender based on their genitalia. If they have a penis, they are expected to be boys and if they have a vagina, they are expected to be girls. Transgender people have a deep-felt internal sense of their gender that does not align with this norm. Trans women are women who were assigned male at birth. Trans men are men who were assigned female at birth. Some transgender people may choose to take surgeries, while some may not.

This year, the year 2021, the International Day of Transgender Visibility is the 12th series. TSER, the organization that organizes the event internationally, said that due to the risk of covid infection, formal events would not be held this year but could be attended virtually. This year in 2021, no slogan for this day has been decided.

May the campaign for the rights and equality of transgender achieve its objective, may equality and smile prevail.

Best wishes on this day.

Rukshana Kapali/ Suyog Dhakal