Hile Jatra: Jatra of mud and plantation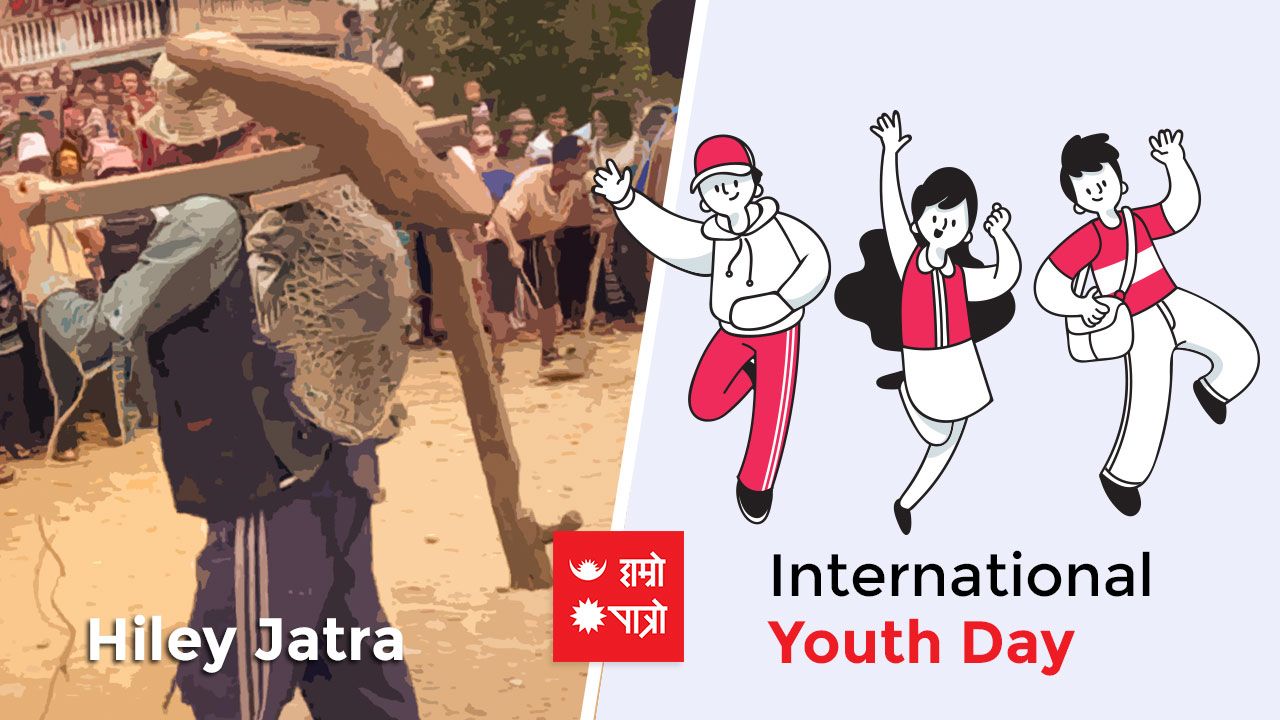 Officially wrapping up the plantation series, Hile Jatra is a festival that is more like a break for tired hands and limbs of the plantation.

The Hile Jatra is more prevalent in beyond valley than in Kathmandu. The importance and context of this Jatra, which is fundamentally connected with the history and civilization of the Newa community, is unique.

Generally, the date of Hile Jatra is decided according to one's place. After the Gai Jatra in Kathmandu, the process of celebrating Hile Jatra begins in places outside the valley.

The best combination of jhanki, comedy, planting, and dancing varies according to the place and community values.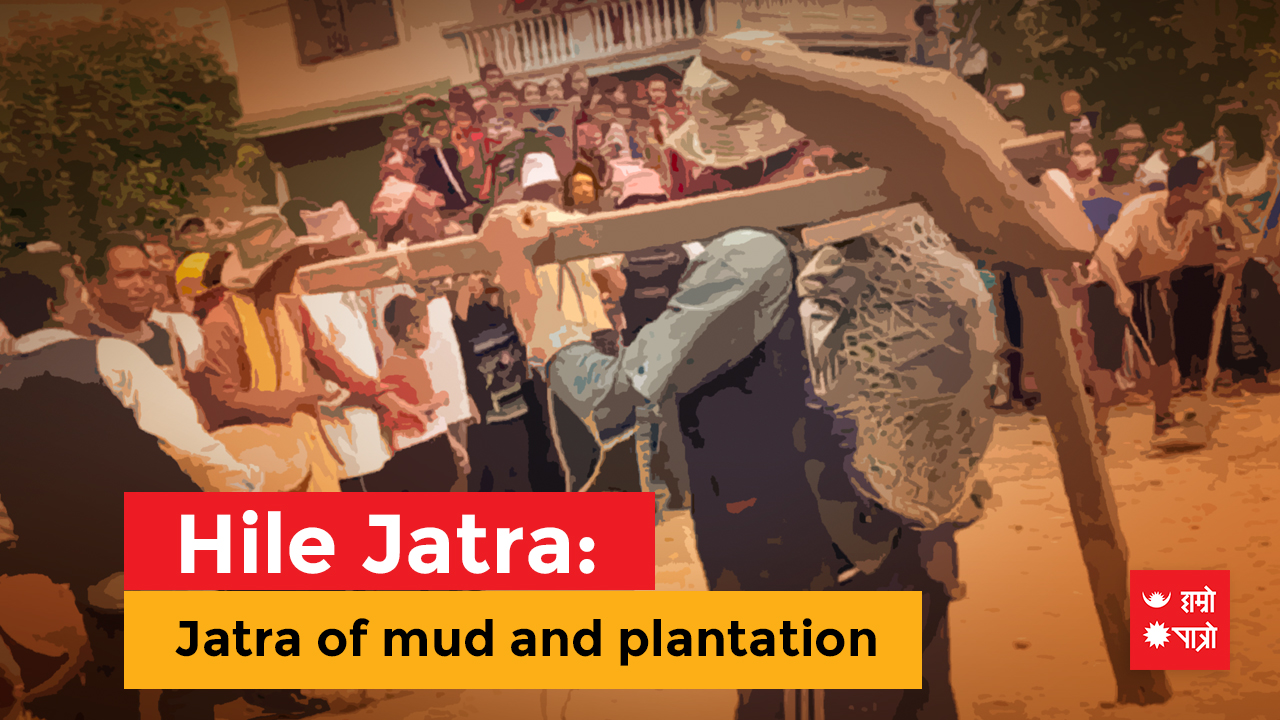 The history of this Jatra goes back to the Mallakalin period. From the Mallakalin period, the Gaijatra in the valley and the Hile Jatra outside were never stopped, but this year, the COVID pandemic has affected the convoy of Hille Jatra. Traditional Lakhe dance, and people dancing in the guise of animals, making fun of others, scaring, dancing is an important and fun part of this procession.

Places like Makwanpur, Bhojpur, Dhankuta, and Bandipur have their dates for the Hile Jatra. The official date of Hile Jatra has been fixed on Shravan 28th. It is believed that the planting has been formally completed from today.

Let's remember this day by sitting at home, worshiping the deity, and exchanging good wishes, even though we could not gather to celebrate the Jatra. The 'Hile Jatra' has started promoting local art and culture. This Jatra is a display of multicultural and pluralistic essence of Nepali society, may the soil have mercy upon crops, may we harvest love and luck.

International Youth day 2020: Youth engagement for global action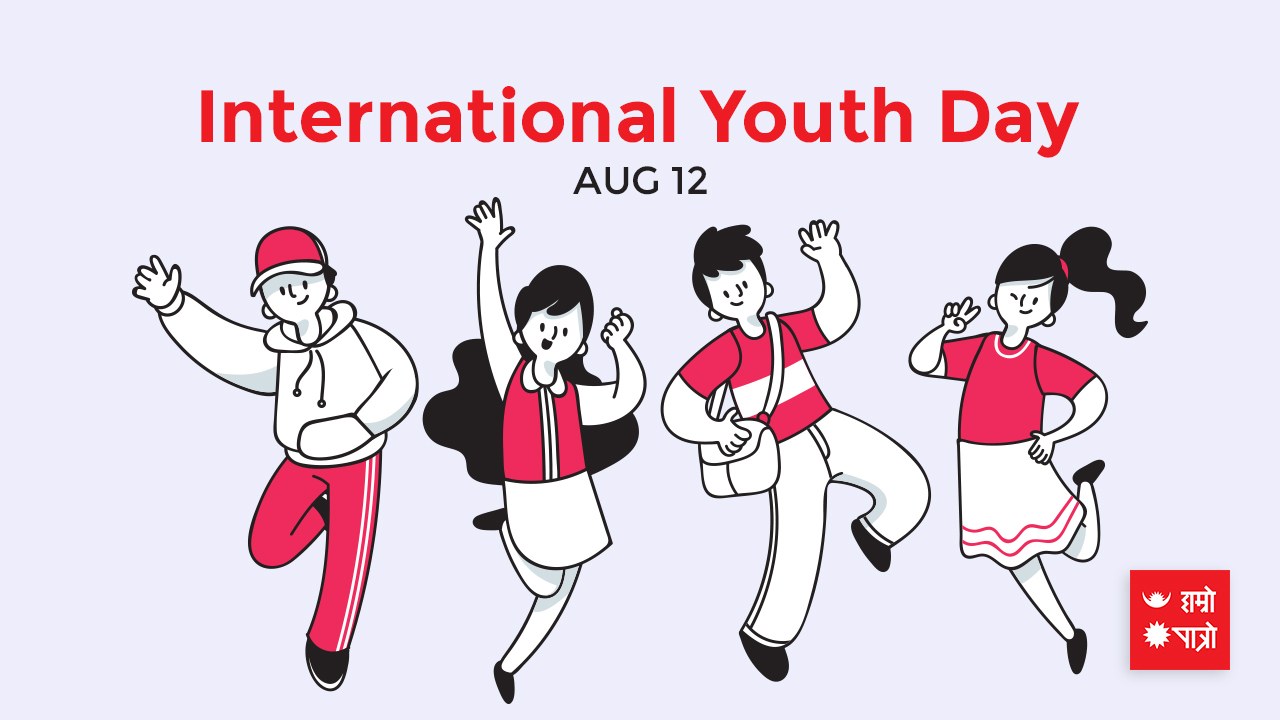 Do you know?
The economic impact of COVID-19 is set to make the job market more challenging for youth. The ILO reports that in the first quarter of 2020, about 5.4% of global working hours, which is equivalent to 155 million full-time jobs, were lost relative to the fourth quarter of 2019.
Recent estimates suggest that 600 million jobs would have to be created over the next 15 years to meet youth employment needs.
The proportion of young people not in employment, education or training (the youth NEET rate) has remained stubbornly high over the past 15 years and now stands at 30% for young women and 13% for young men worldwide.

In this context, importance and solidarity for international youth day has increased. The theme of International Youth Day 2020, "Youth Engagement for Global Action" seeks to highlight the ways in which the engagement of young people at the local, national and global levels is enriching national and multilateral institutions and processes, as well as draw lessons on how their representation and engagement in formal institutional politics can be significantly enhanced.

As the UN turns 75, and with only 10 years remaining to make the 2030 agenda, a reality for all, trust in public institutions is eroding. At the international level, against the backdrop of an increasingly polarized world, the international system of governance is currently undergoing a crisis of legitimacy and relevance. In particular, this crisis is rooted in the need to strengthen the capacity of the international system to act in concert and implement solutions to pressing challenges and threats (examples include some of the worst contemporary conflicts and humanitarian emergencies, such as Syria and Myanmar, as well as global challenges, such as the COVID outbreak and climate change).

This year, as in other years, International Youth Day is being celebrated all over the world by organizing various programs. International Youth Day is celebrated around the world every year to show the importance of the role of youth in the development of individuals, families, communities, nations, and the world. This day also highlights innovative ways to make youth participation more active and possible change to move the international community in a positive direction.

In Nepal too, various programs are being held and it is customary to submit memorandums and declarations to the Ministry and the Prime Minister's Office. It is important for the youth to be aware and diligent in taking their demands and needs to the government and stakeholders. On the other hand, for the sake of good governance, transparency, and rule of law, the vigilance of the youth is always necessary. Due to this, the role of the youth who are the carriers of change is eternal, the responsibility of the fateful change and development is on the efficient shoulders of the Nepali youth.

Suyog Dhakal