Mother's Day | Loktantra Diwas | World Book and Copyright Day.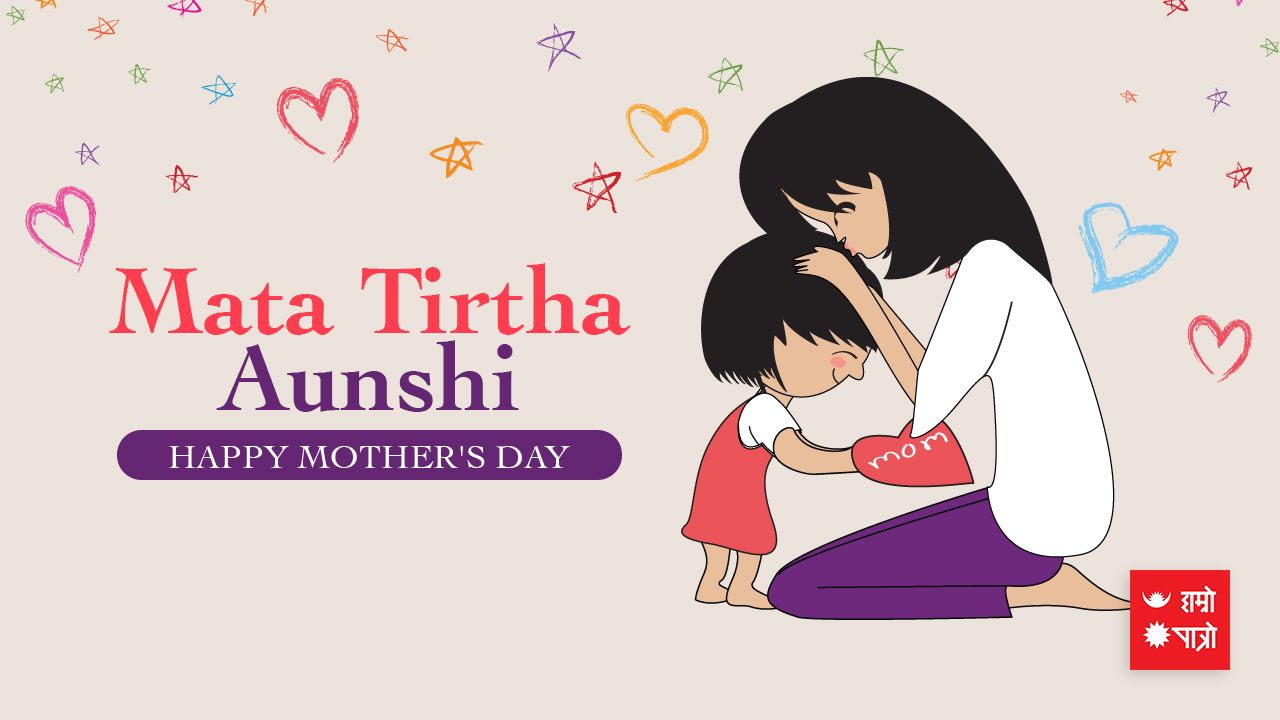 मातृदेवो भव ।
पितृदेवो भव ।।
आचार्यदेवो भव ।।।

'जननी जन्मभूमिश्च स्वर्गादपि गरियसी'
'कुपुत्रो जायते क्वचिदपि कुमाता न भवति'

The Sanskrit verses mentioned carrying the glory of Mother and motherhood. Welcome to the Baisakh Krishna aaunshi of this year, Ama ko Mukh Herne Din, the day to acknowledge our mothers for everything they did for us.

In the scriptures, the mother is found to be higher than the father. In this way, it is customary for children to receive blessings from their mother by giving them reverence, devotion, respect and gifts for their mother.

Let me put this question today, what is the first word or noun or pronoun, we first knew to pronounce?

Many of us first learn to speak the word, Ama, mom, mommy, mamma, and others to address our mother. Our childhood days include waking up and looking for her and ending our days by ensuring she is home when we knock doorsteps. Folks, let's remember the cuddling with our mother and tight squeezes in beds while rolling from one to another side of the bed, that maniac like nonstop giggling and getting wrapped like a burrito. Messing up the home and anticipating mom to forgive us and redecorate things, her surprises on our every move and stupidities. My best part was my naïve approached to make my mom happy, my utmost ode to every mom on this planet.

In this auspicious day, people give tributes to their mothers in various forms, offering them their favorite foods, fruits, ornaments, clothes, and gifts. Love is not distributed proportionately in this world, those whose mothers are deceased also remember their mothers by going to temples and pilgrimage sites. Matatirtha Which translates to mother's pilgrimage is a holy site on the eastern part of Kathmandu valley, people visit there and offer tributes to the soul of their deceased mother, people also visit Aradhyadeb Pashupati area to remember their deceased mothers and show their gratitude. They donate "Sida", this is an ancient form of donating essentials like grains, lentils, ghee, vegetable, turmeric, salt, masala and other things which are needed to cook. It is believed that the soul of deceased mothers arrives on the riverside of pilgrimage on this day, people take a holy bath on the river or water taps and offer their prayers, Sida, and gratitude to their deceased mothers.

If you are away from your parents, give a call to your mother and hear her voice? Or freshen up your mother's love by remembering and elaborating your mother by sharing your mother's description and affection to your friends? Whatever we do, we need to be loyal and honest to the good of the world, to the love of the mother and the streams of milk we which sustained us.

Wishes of a meaningful Baisakh aaunshi.

Loktantra Diwas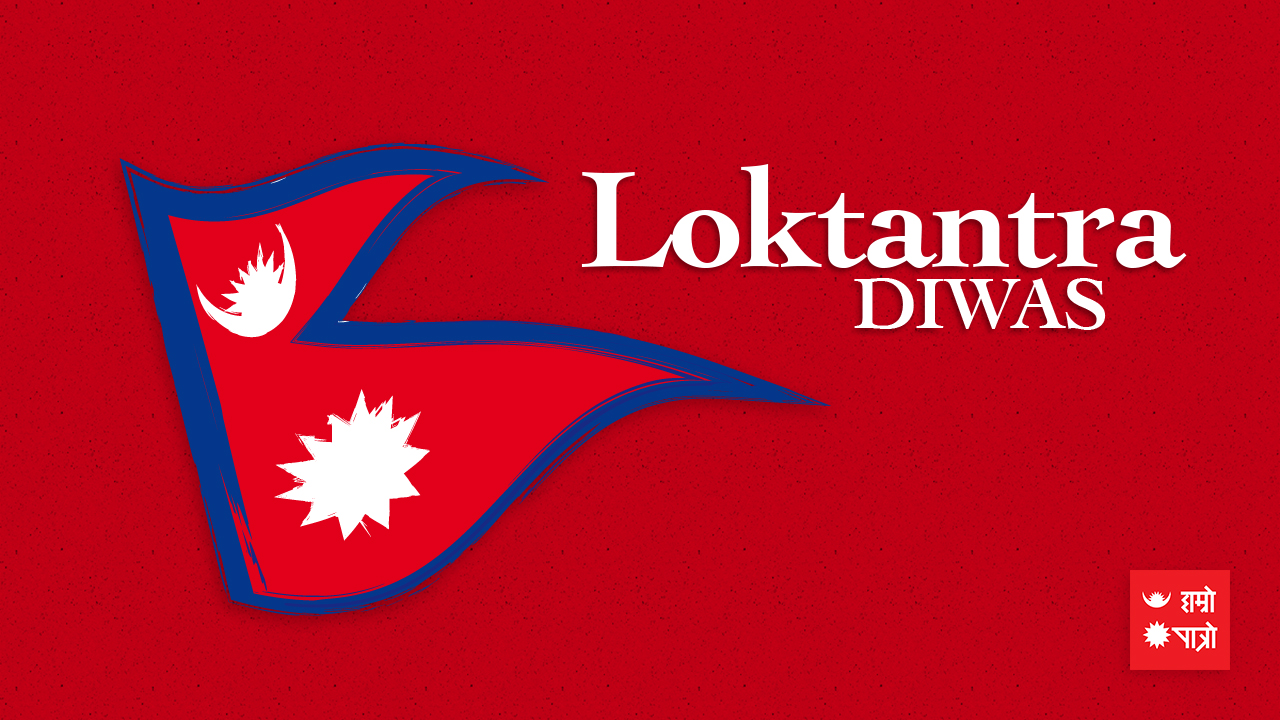 Remembering all the known and unknown martyrs of the People's Movement (Jana Andolan), and all the fighters of the democracy, paying tribute to the democrat warriors, thinkers, and soldiers who died in every series of People's War. Due to the great sacrifice and austerity of everyone, today, federal democratic Nepal has arrived at the confluence of the 15th Democratic Day.

Every Baisakh 11, the golden day in the manifestation of a newer Nepal, Happy Loktantra Diwas.

The day of the abolition of the royal family and the direct rule of the monarchy with the commencement of the democratic republic Nepal are celebrated with grandeur all over the country.

In this transformation, Nepal has seen a lot of tragedies, bloodsheds, revolutions, bullets, deaths, and dreams. Today is the day of reviewing all of them and calculating how far we ran towards the dream of a newer and prosperous Nepal. After the Second People's Movement of 62 and 63 BS, the autocratic monarchy fell to its knees on Baishakh 11. After a decade long armed conflict in Nepal, Maoist, and other political parties agreed and started a combined revolution against the autocratic monarch. With the success of the People's Movement, the warring CPN-Maoist returned to the peace process.

The former King Gyanendra Shah had gone out of the Narayanhiti Durbar by handing over the ruling power to the Nepali people, thus the journey of constitution assembly was started. Almost a decade long constitution-making efforts and two episodes of the election, Nepal finally crafted and drafted its new constitution on the Asoj 3rd of 2072 BS.

By ending the irrational system where prevalent posts and roles in the governance system of the country were only disbursed to the royal descendants, today any of us in an independent democratic Nepal has the possibility of becoming president. Nepal has yet to prove several dimensions of these transformations, the widespread corruption is now institutionalized, justice is delayed and commercialized, an average Nepali is yet not addressed in the mainstream of development and government is accused of being biased in several ways. The promises are yet to be kept, to a larger extent people have started to lose their faith upon the system and a dream of newer Nepal is still predominantly dictated by the hangover of an older Nepal. The transformation is still incomplete, the imperials have just changed their forms and the Singhadurbar is not equally distributed in every corner of Nepal, this is a perfect day to look back and learn where we are failing on our pursuit to prosperity. The treasures of imperials and oppressors are yet so protected and oppressed are yet ironically voiceless.
There are so many events, sermons, workshops, political gatherings and speeches organized across Nepal, the president also delivers a speech on this day. Let democracy be proved as a true democracy, remittance of wages sent by youth Nepali from abroad is indeed not sustainable.

May justice and prosperity abode. Let there be a fire in every stove, and blossom in the courtyard.

World Book and Copyright Day.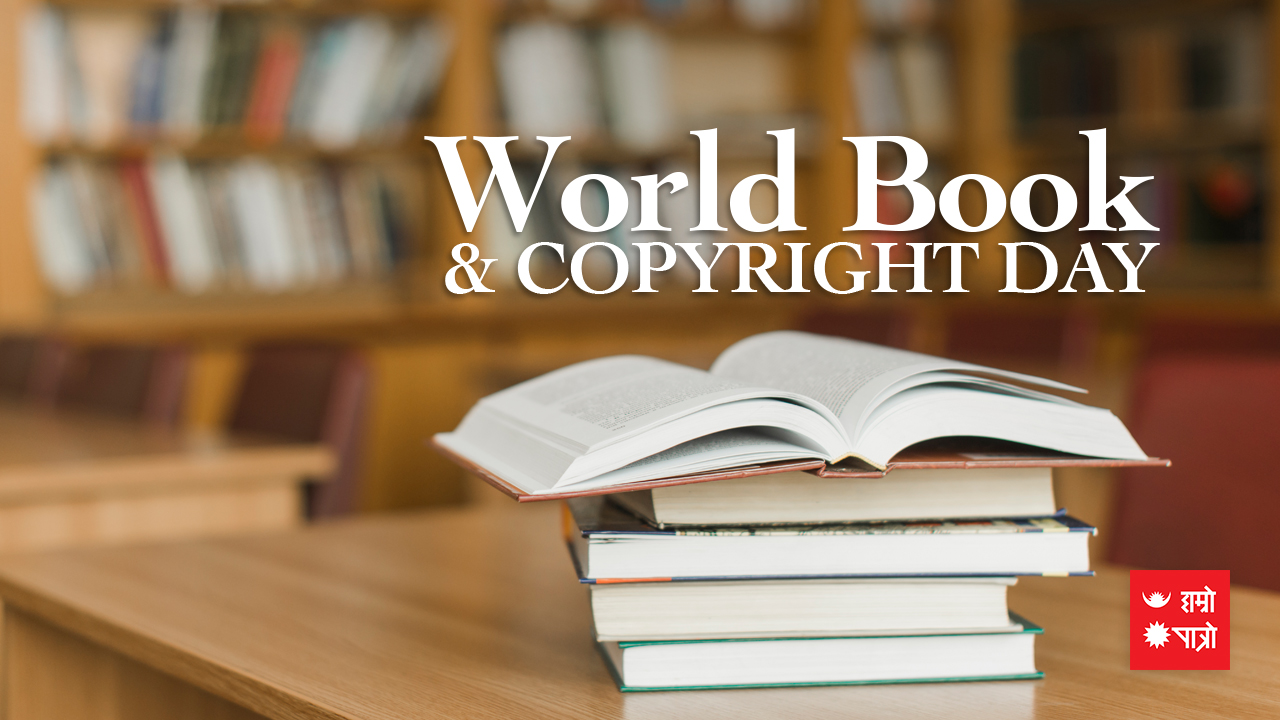 This is a global celebration to promote reading habits and inspire every author to create more books and content. Books are bridges of inter-generation communication, cross-culture and a magical ladder between past and future, every year April 23rd is a celebration of Books and copyright of creators.
This is a symbolic day for world literature, this is a day when several prominent authors took their last breath, William Shakespeare, Miguel Cervantes, and Inca Garcilaso De La Ve Ga died on this day. Upon a conference of UNESCO on 1995 AD held at France, April 23rd was declared as a global day of Book and Copyright. This day advocates for creativity, diversity and equal access for knowledge. The copy and photocopy culture are creating a huge tragedy on the author's side. Authors depict their society from their creation in their paper through their ink, from Valmiki to Veda Vyas, from Shakespeare to Wordsworth, from Gorkhi to Chekov everyone translated their ideas, society, and incidents in their papers, in their books which shall last for centuries and centuries to come.

Words and feelings are not for sale, these are public assets and a source of knowledge for generations to come. Let's increase our reading habit, Books are now transformed into e-books, audiobooks, and several digital forms but the importance of reading, assimilating and contemplating contents into human minds is the same.

A gold wreath for the listener, a flower garland for the reader

Happy World of Copyright and Book Day

Suyog Dhakal