Nepal Pride Parade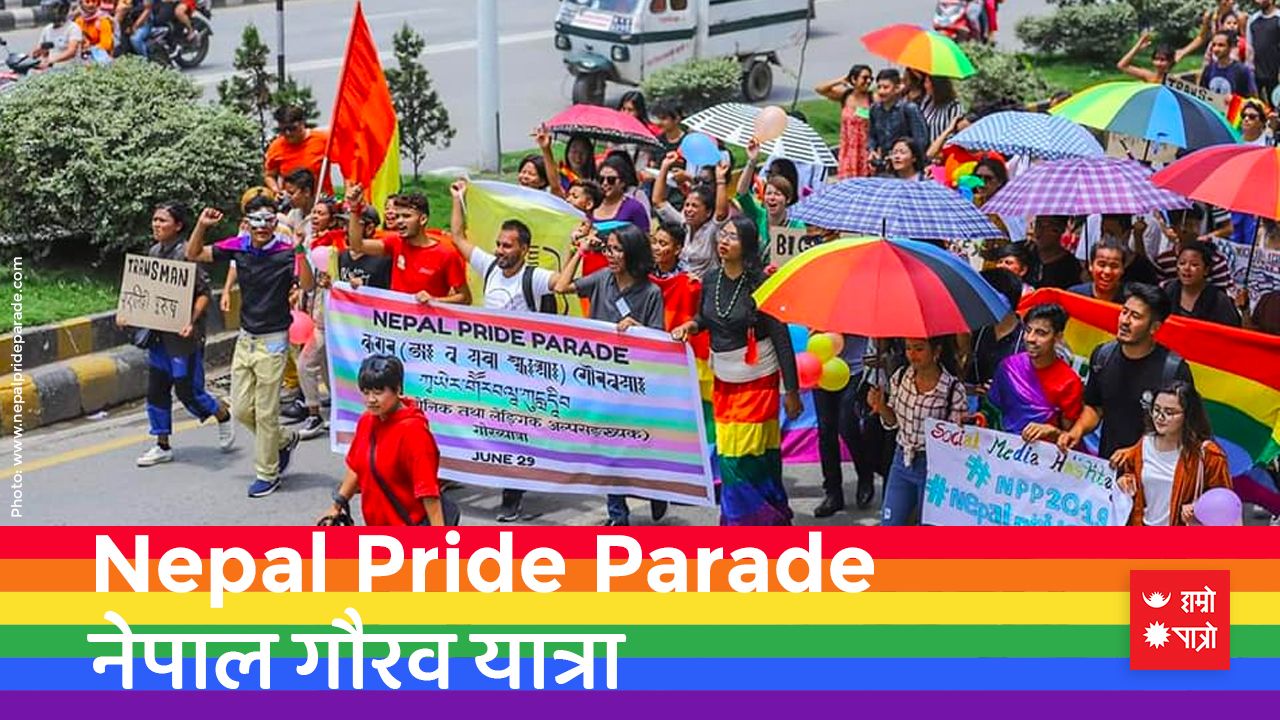 The pandemic of COVID-19 has forced a huge section of the world to stay indoors. While the pandemic has made it impossible for people to gather on the streets,. So, An online pride parade this year.

Pride Day is basically a day dedicated to celebration of diversity of gender and sexuality, a day for the queer community. Usually a lots of things happen on pride day regarding queer (LGBTIQ+) population but the major event is the Pride Parade - the rally.

Last year, the first ever independent and autonomous pride parade in the country started, youth-led inter sectional and diverse with a declaration that every second Saturday of the month June will be the Pride Day in Nepal. This year Second Annual Nepal Queer/MOGAI/PoMSOGIESEC Pride Parade (or, Nepal Pride Parade in short) being first of its kind in the country again.

This Year The Pride Day will see two major schedules:
1. Tweetathon and Instathon
2. Events and Sessions

Tweetathon and Instathon will begin from 11 am in the morning and end at 1 pm in the noon. Interactions over social media on various topics, retweet / share are the main highlights of this schedule.

During Tweetathon and Instathon, Intrested can make various posts about Pride and being Queer and post it over Twitter or Instagram. Take pictures, write quotes, share poems, record yourself, maybe sing a song, whatever you'd like to do. Express yourself, record yourself and dance. Got pride flags ? Hang them over your house or wave them. Snap them post them. As simple as, or as creative as, post your pride related content.

Don't forget to put the hashtags: #NepalPrideParade and #NPP2020 so that we can follow all the posts coming in and be able to share/retweet as well as interact on them. Also you can mention @nepalprideparade on Instagram and @PrideParadeNp on Twitter.

In closet yet? Uncomfortable to post by self ? Email at [email protected] and the organizer's will post them for you, keeping your identity confidential.

Let Twitter and Instagram shine with colors of rainbow.